VIDEO - High School Regionals Recap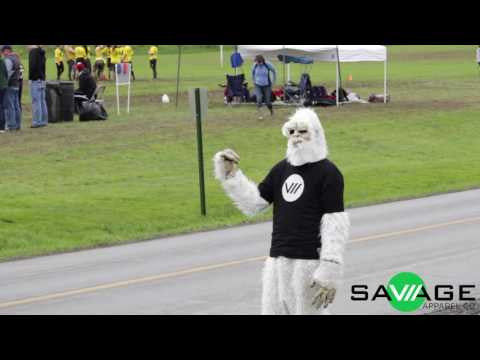 Some of the toughest competition in High School Ultimate took place within the past month at the 2016 High School Regional Championships, hosted by USA Ultimate. There was so much talent and passion for the sport; we were proud to be the official merchandiser and support the growth of youth ultimate.
Some of the players we saw will be going to great colleges for Ultimate in the Fall, and we can't wait to see what they accomplish at that next level.
Central - Ames, Iowa
Northeastern - Slippery Rock, Pennsylvania
Southern - Atlanta, Georgia
Western - Corvallis, Oregon
GIRLS DIVISION
The Western's final saw two teams that had faced off in pool play in a repeat matchup. The finals resulted mirrored that of pool play, and Nathan Hale (1) took the victory over Corvallis (3). At Centrals Holy Family Catholic (1) dominated; they went 13-0 in their semi-final game against Hopkins and 13-7 against Neuqua Valley (2) in the final.
Northeasterns saw Amherst Varsity (1) facing off against Amherst JV (5)in the semi-final, a game they've probably played a hundred times. Amherst Varsity went on to win the tournament against Watchung Hills (2) alongside their counterparts in the boys division. At Southerns, HB Woodlawn (4), coming from a very strong program, was able to defeat Paideia (1), the reigning champions.
BOYS DIVISION
At Centrals third seed Neuqua Valley A clawed their way to the finals and overcame the top seeded Edina High School for the team's first ever Regional Championship. At Southerns the result was similar; the final a showdown between Carolina Friends School (1), and East Chapel Hill (3), and Carolina Friends School walked away with the championship title as they did in 2015.
Northeasterns brought us another expected finals matchup between Amherst (1) and Pennsbury (2). Amherst beat Pennsburg, last year's champs, an easy 13 – 4. At Westerns, the Pool B results were flipped as Lakewood High School (2) lost all three of their games while Cleveland High School, (12) won all of theirs. Unfortunately, Cleveland's winning streak was cut short in the quarter final round on day two. The finals ended with Roosevelt (1) overtaking Berkeley (3) 13 – 10, their second Championship title in a row.