6 Questions with D.C. Breeze's A.J. Merriman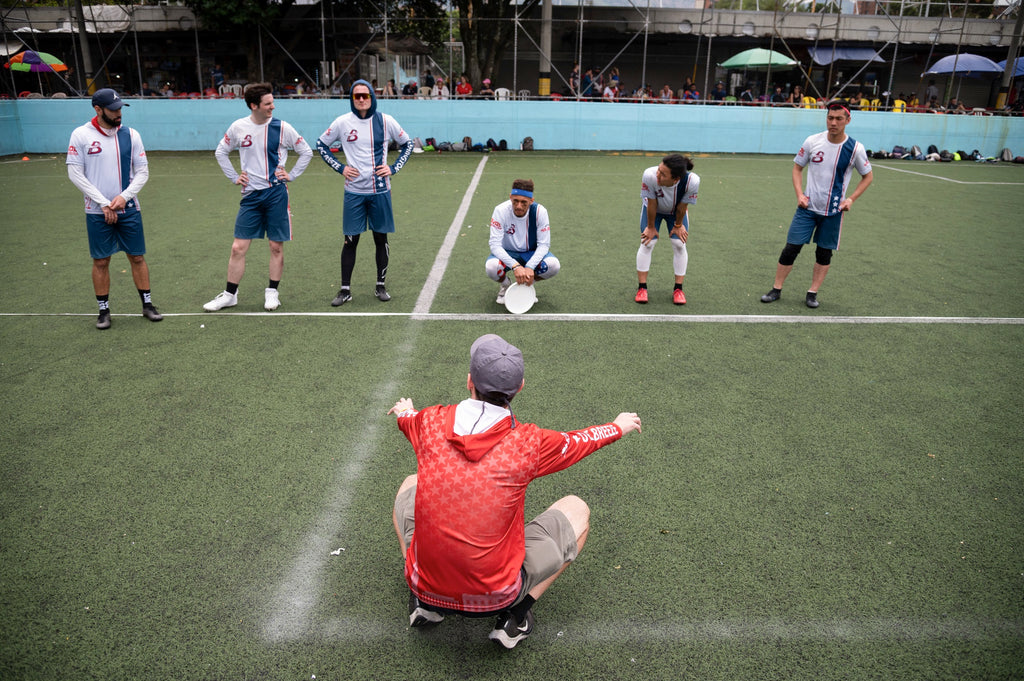 We're continuing our blog series with some of our favorite
AUDL
players. Next up, D.C. Breeze's A.J. Merriman!

VII: First, a bit about you. How long have you been playing ultimate? What brought you to D.C. Breeze?
A.J. Merriman: I've been playing ultimate since 2015, and been a Breeze fan pretty much since day one — since I found out ultimate was a real sport. (Google took me to the AUDL before anything.) I tried out in 2018 and then made the team in 2019. 

VII: What do you think sets your team apart from others in the AUDL?
A.J. The Breeze is different from other teams in our approach. We have a very committed front office as well as very committed players. Two of us are full time ultimate players and many more play ultimate more than anything else. We have two (almost three) club teams filled with mostly Breeze players that finish top 4 at regionals each year. (Truck Stop and Vault) A lot of cities can be almost cliquey when it comes to different teams and the AUDL, but ultimate all meets at the top (the Breeze) in D.C. 

VII: Who are some stand-out players on your team and what makes them special? 
A.J. Jonny Malks, Alexandre Fall, and Christian Boxley are all outstanding players that are goofballs and bring their own fun energy to the team. Fall is a retired frat bro who always has energy and plays till the last whistle. Jonny has all the references and offbeat quirky jokes, he'll get real personal and have you laughing about things you didn't think you would be. His throws (and pivots) are equally as surprising and will leave your mouth wide open. (Subscribe to his YouTube). Then Box is more low-key — you're gonna have to be standing next to him to hear a witty comment or funny opinion about something. But once he gets on the field it's impossible not to notice how sharp his details are, from footwork to just flow within the game, he's got kyrie level zen when it comes to moving on the field. 

VII: What's your favorite team to play against and why? 
A.J.: I like playing against NY because they're good. Really, really good. That's all I'll give them. Wish I had a different answer. 

VII: How does your team prep for a game? 
A.J.: Our team all preps differently. We've got a couple guys that get really hype almost angry before games, we've got a kinda psychotic so amped we're calm group, and a bunch of really nice guys who just relax, chat with each other and play Yu-Gi-Oh. But we're all gettin ready to have the most fun we have all week during those two-hour games. 

VII: What are your hopes and dreams for the 2022 AUDL season? 
A.J.: Hopes and dreams? A championship for the city with my boys. We've got some really good young talent but they're ready to help us bring home a chip, and they'll only get more ready as time goes on.