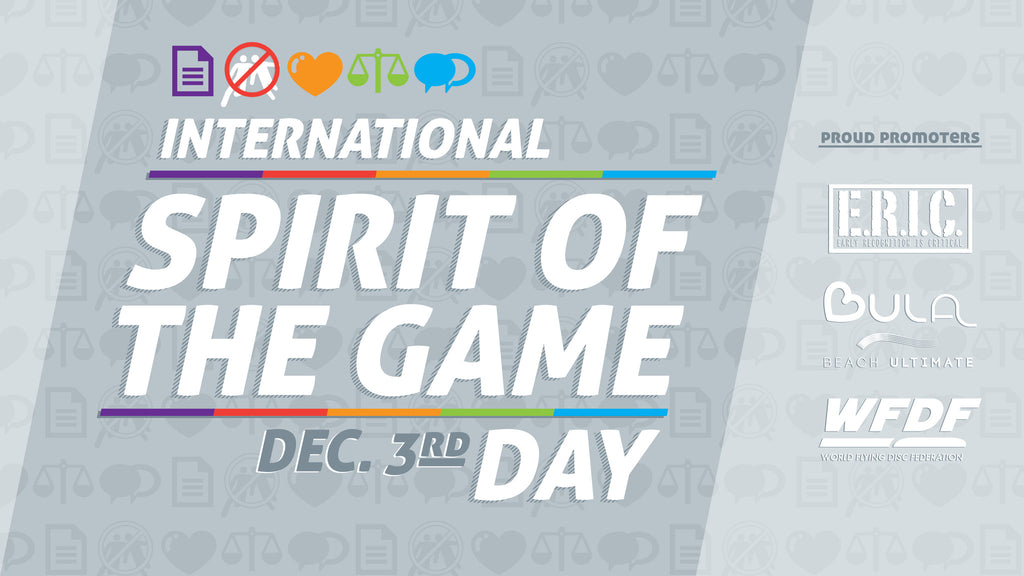 Today is a very special day for the ultimate frisbee world. It's the inaugural Spirit of the Game Day! 
We were approached by ERIC's Jim Gerencser and WFDF's Spirit of the Game Chairperson, Patrick van der Valk in November to get involved. The goal of today is to promote Spirit of the Game which is one of the most unique rules in Ultimate. 
With Ultimate getting more publicity and exposure, we need to now more than ever  make sure that Spirit of the Game is cherished and a main focus. 
"All players are responsible for administering and adhering to the rules. Ultimate relies upon a Spirit of the Game that places the responsibility for fair play on every player. It is trusted that no player will intentionally break the rules; thus there are no harsh penalties for breaches, but rather a method for resuming play in a manner which simulates what would most likely have occurred had there been no breach. Highly competitive play is encouraged, but should never sacrifice the mutual respect between players, adherence to the agreed-upon rules of the game, or the basic joy of play."
Everyone is invited to join Spirit of the Game Day! There's a contest going on the SOTG facebook page that you can win swag from ultimate apparel companies including a Spirit of the Game package from SAVAGE. Click here to get the icons to be used for the contest. 
Happy Spirit of the Game Day!