Announcing Savage's Buy One Give One Winter Coat Drive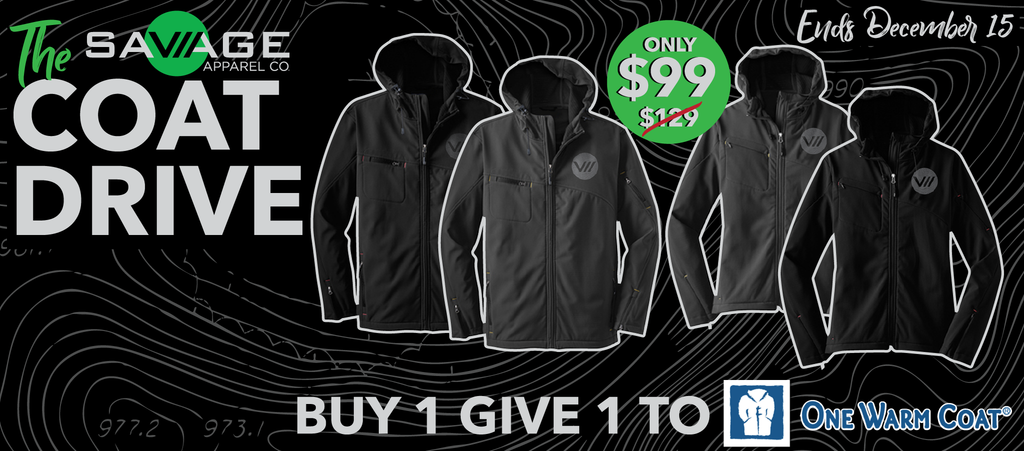 In the spirit of holiday giving, Savage is launching a different kind of BOGO promotion for December: Our first-ever Buy One Give One Coat Drive. We're teaming up with the nonprofit One Warm Coat to provide warm coats to people who need them this winter.
Now through December 15, anyone who buys a Savage Stealth Pathfinder Jacket can do so knowing that we will donate a new coat to someone who needs it. For a limited time, the jacket is available for just $99.
The Stealth Pathfinder is a Savage staff favorite. It's lightweight and breathable yet super warm and waterproof. There are plenty of pockets for stashing away your phone and keys when you're on the run, and a hood with a locking drawcord that'll keep your noggin toasty and dry. We've got men's and women's cuts ranging from XS to 2XL. It comes in black or charcoal. 
In addition to the Buy One Give One Coat Drive, Savage is collecting and distributing coats to people in need in the neighborhood surrounding our HQ in Richmond, Va. If you're in or around Richmond and have an extra coat (or need one), swing by our office.