Avery Jenkins on the Love of the Flying Disc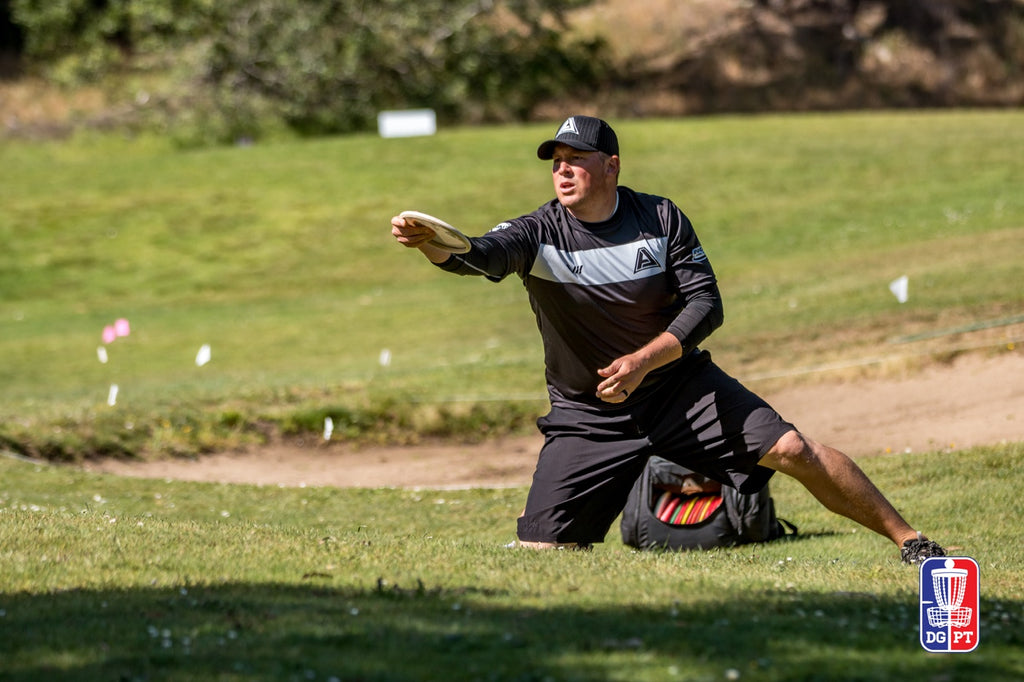 Disc sports are meaningful to all of us who love disc golf and ultimate, regardless of whether you're throwing a disc or a Frisbee.
The feeling of the balance, the speed, the power and the throw. The ability to have "ultimate" control over the thrown object's line, the height and the angle of the release. It's the "beauty of flight" that has us in awe and coming back for more!
I've been playing frisbee since the age of five, whether it was playing catch with my parents or disc golf putting games in the backyard. It was the art of throwing that initially excited me at a young age, but it was the actual game play that had me most intrigued. It's incredible how a simple flying toy can captivate us to the point of utter amazement, yet it's something that none of us will completely master no matter how much we practice. Now that's exactly why I respect most all in the disc sport disciplines.
I started playing disc golf soon after throwing my first Frisbee, because that was the sport that my parents played, so it became just another athletic activity that I enjoyed among basketball, football and baseball. It took me a while to understand how truly unique it was compared to other sports, and how many fewer people actually knew about it, but I think that's what made it special. It wasn't long after that I realized that I enjoyed the challenge and the competition especially against players much older than me. This is what inspired me to excel within the sport and chase that feeling of winning.
The competition drove my want to be the best for many years, the true nature of sport. I traveled, played and won tournaments all over the world, being considered one of the Top 10 players in the game but still trying to get better at the sport that I loved most.
It wasn't until I started playing ultimate at the University of Oregon in 2005 that I got to witness the most athletic of all disc sports. A sport that made me realize how much I love throwing, and a sport that tested not only my shot-making ability but my overall athletic ability with the non-stop action. Ultimate was something that I would play with friends when I was younger, but unfortunately I never had an organized club in high school to participate in growing up.
Playing ultimate at the college level provided me with new challenges, because not only was it very physical, but it was very strategically mental as well. A non-contact sport that takes a toll on the body like no other with the running, the cuts and the full layout catches—it's phenomenal to witness and even better to experience it.
I only played ultimate for two seasons before graduating, but I can absolutely say without a doubt that this sport made me a much better disc golfer. I was in the best shape of my life as it most definitely gave me increased stamina and endurance on the course. It also refined the technique and power of my forehand throws. It was the combination of everything along with radiating confidence that led me to winning some of the biggest tournaments of my career, a Disc Golf World Title and the No. 1 ranking in the world!
Disc golf vs. ultimate... These disc sports are completely different in almost every way except for the very thing that they have in common, the flying disc. It's the love of the throw and watching a Frisbee fly that brings us together. So whether you're an ultimate player or a disc golfer, I highly recommend that you give the other sport a try. Who knows? You might just find something special that has been missing from your life all along.