Fool's Fest 2019 Team Deals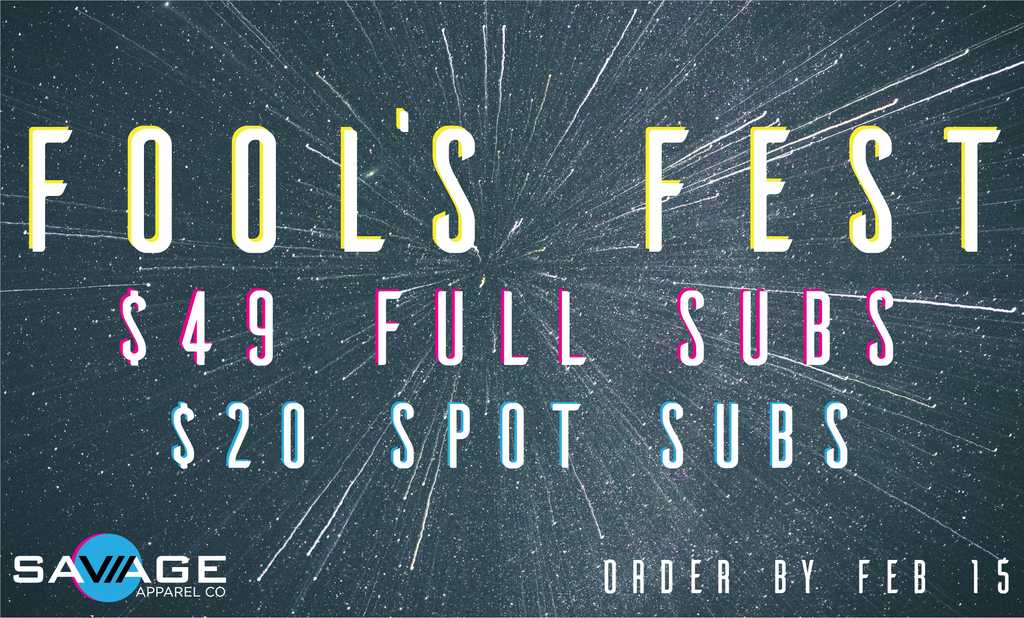 Fools Fest 2019 is celebrating its 42nd year of existence. WAFC's annual party tournament is being held at Pratt Park in Fredericksburg, VA on April 5-7. Teams were encouraged to submit a 60-second video proving their worth to come to the tournament.
If your team has been accepted, then Savage has the deal for you. Fully sublimated jerseys are only $49 and spot sublimated jerseys are only $20. Get your order in by Feb 15th to take advantage of the Fool's Fest Deal. 
Email sales@savageultimate.com to start your order!