How Ultimate Became a Varsity Sport in Vermont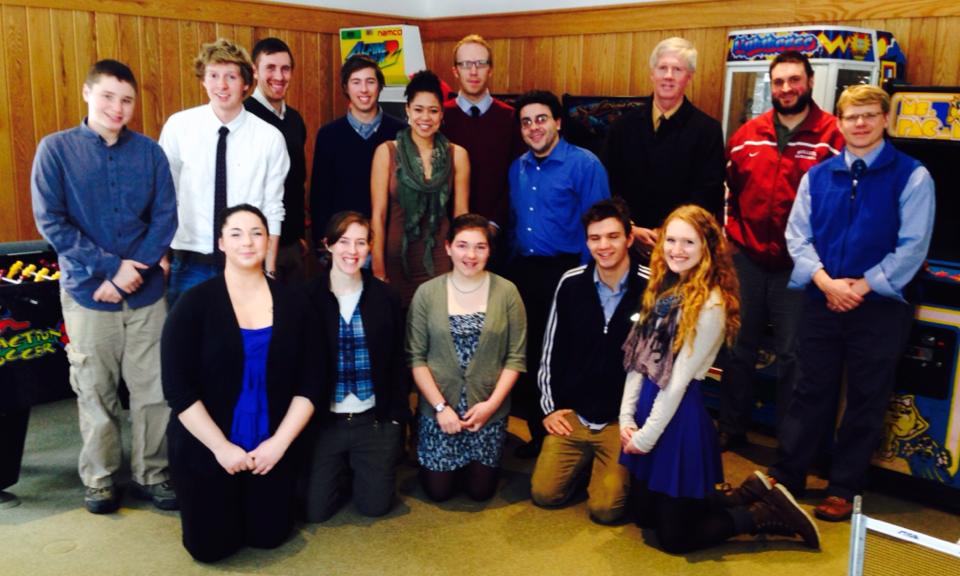 Back in November, Vermont became the first state to recognize Ultimate as a high school varsity sport. After being sanctioned as an exhibition sport for the last three years, the change to varsity status will take place in the spring of 2019. We got a chance to pick the brain of Anne Watson, a coach and board member with the Vermont Youth Ultimate League (for which Savage is the official apparel provider). Here's her insight into how the league achieved this milestone, why it's so important, and how other organizations might do the same.
Savage: We know it was a very long process to get ultimate to varsity status, but can you tell us in a nutshell how you got here? What was the journey like?
Anne Watson: It really has been a process! It started out with the Vermont Youth Ultimate League (VYUL), the group that organizes scholastic youth ultimate for VT, figuring out what the process would even look like. We naively thought that we could get varsity status just through our individual schools. While we were right that some schools would incorporate ultimate into their athletic budgets and treat us with the same honors and responsibilities as other sports, we began to understand that that wasn't enough. There were many athletic directors that refused to support ultimate in that way. All the while, we were still cranking out huge amounts of money to pay for USAU memberships and pay for expensive tournaments, including our State championship. We knew that if schools were on board, we could have tournaments on school grounds basically for free. Our insurance could be covered by the school. We would no longer need to spend so many hours fundraising and asking poor kids to pay for memberships. There's a reason why so many schools with great ultimate programs are private schools. 
 I'm located in Montpelier, which is terribly convenient because the scholastic-sport governing body, the Vermont Principal's Association (VPA), is also located in Montpelier. I recall many years ago now inviting the head of the VPA, Bob Johnson, to a meeting with the VYUL at Montpelier High School, where we asked Bob some hard questions about what it meant to be a varsity sport. What would we likely give up? What might we gain? What would the process look like? Bob's statement then and consistently to this day is that if the VPA accepts a sport, it accepts the sport on its own terms. He couldn't guarantee nothing would change, but he could guarantee that we could be on the subcommittee that would be responsible for making any changes. The ultimate subcommittee would consist of ADs and coaches from around the state. 
From that conversation, we learned that any new sport has to go through two years as an "exhibition sport". It's sort of like dating, I suppose, where either party can say, "this isn't working" at any point. To achieve exhibition status we had to present nine letters of support from school administrators around the state. We got those letters, and the VYUL successfully petitioned the VPA for exhibition status back in 2014. 
As we anticipated petitioning for full varsity status, we wanted to get both a boys' and girls' division accepted from the start. The only trouble was we only had about five girls' teams at the time. We could have requested varsity status two years in, but instead we requested an extension of our time as an exhibition sport, mostly so that we could increase the number of girls' teams. 
The step toward varsity status required that we have at least nine letters of support stating that school intended to have a varsity ultimate program the following fiscal year. We didn't (and still don't) have nine girls' teams in Vermont. Fortunately, we learned that another new varsity sport had had a similar plight. Volleyball was only approved as a scholastic varsity sport in Vermont within the last couple of years. They had enough girls' teams, but not enough boys' teams. It turned out that both boys' and girls' volleyball was approved contingent upon there being nine boys' teams two years into the future. Aha! We could do that. As of this coming spring, we have six girls' ultimate teams and we're hoping for a seventh. We currently have 21 boys' teams. Just for reference, there are 89 high schools in the state of Vermont. 
With that strategy in mind, we went back to the VPA last November and asked for full varsity status for FY19 (spring of 2019) for both a boys' and girls' division, contingent upon there being nine girls' teams in FY21. It was unanimously approved. 
It's hard to capture how delightful that day was. It was the culmination of years and years of work and patience. It was very emotional for me and other coaches and players with us. 
What was the journey like? It took a lot of patience and long-sightedness. It took some strategizing. It took phone calls to athletic directors to hear their concerns. It took intra-organizational wrestling about what's best for the future of the sport. It took hearing feedback from coaches and incorporating those ideas or concerns into our dialogue. It's been a long process, but it hasn't been overly difficult, mostly because the vision of scholastically supported ultimate across the state is a powerful motivator. 
Savage: Why is it important for ultimate to achieve varsity status? 
A.W.: We want ultimate to be accessible for every student. This means that ultimate should not be a pay-to-play activity. Sanctioning allows us to lift that burden from students and their families. It means that tournaments can be super cheap or free when held on high school campuses. It means that ultimate players have the support of their school's athletic trainers. We get field space for practice. Those fields are lined for ultimate. Coaches are required for each team. Coaches are background checked by schools. Those coaches get the same training and support as every other coach in terms of concussion training, first aid, and fundamentals of coaching and the costs for those associated courses are reimbursed by the school. We get buses to travel to games. Oh gosh, that's a big one. We don't have to worry about kids driving other kids—what a relief! Our state tournament is paid for through the Vermont Principal's Association, so it's free for schools to participate. 
This might seem like a weird side note, but in addition to all that, I appreciate that we get to have a legitimate conversation about what is healthiest or safest for young athletes. Is playing five 90 minutes games in a day healthy if you're savage? Oh my gosh, normal people (adults or youth) just aren't properly trained for that. I love tournament culture, but there probably need to be better guidelines about injury prevention in a tournament context.   
Savage: Do you have any advice for other states that want to have ultimate in their schools (either as varsity or rec)? 
A.W.: If you want to have ultimate in schools, consider making it free for teachers to play in adult leagues. Teachers have the most contact with students. They can talk it up with their classes. They also are the most available for regular practice times, most consistent year-to-year coaches, relative to other professions. They'll also be the best advocates with athletic directors to leverage ultimate's admission into the athletic budget. Get more teachers playing ultimate. Do you have a teacher friend? Invite them to play ultimate.
For organizations, I'd encourage a dialogue with your statewide sanctioning body. One of the reasons we were so successful is because we included the head of the VPA in our dialogue early on. It's been really important that we had an advocate on the inside from the start. 
To organizations that have petitioned but been denied, I'd say Vermont is paving the way. There's a precedent now that didn't exist before. Don't give up!
Savage: Are there any negatives associated with ultimate becoming a varsity sport? 
A.W.: There are three main limitations. 
No out-of-season coaching. You can't train as a team year-round, but there are plenty of other opportunities for kids to play. 
We are limited by the number of days we can play. Each team is only allowed 16 competition days. My school will be filling that up with 10 regular season games and three tournaments. That does not include States.
(And this is probably the biggest.) Decisions about the season will be made by the ultimate sub-committee of the VPA. This could mean a lot of different things. They could decide to change our state championship tournament entirely into a series of one-off games. They could decide that we do indeed need refs. That's unlikely, though, as the rhetoric from the VPA was fully in support of our not having refs. On the one hand, we're giving up some control. On the other hand, many members of the VYUL (or former members) intend to be a part of this subcommittee. So it's more like we're adding different voices to the decision-making body, specifically the voices of athletic directors. Frankly, I'm delighted to include them and more generally, each of these trade-offs are certainly worth the benefits.