UMW Mother of George Makes Nationals!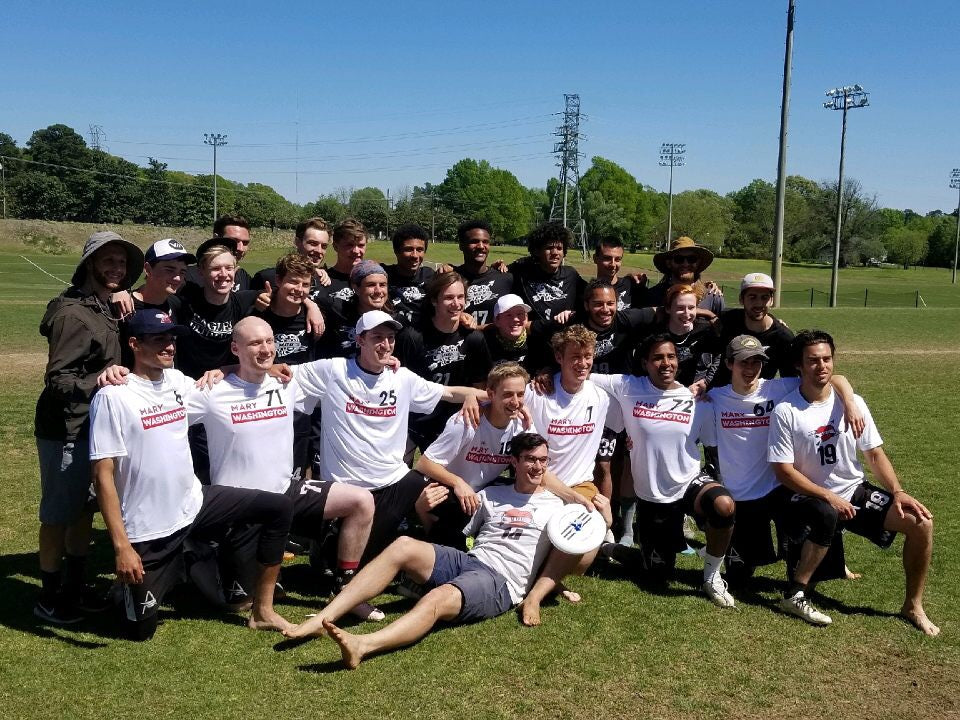 It's been almost 20 years in the making: the University of Mary Washington Men's Ultimate Frisbee Team is headed to Nationals! Mother of George (affectionally called MOG) has a long history in the sport of Ultimate, and it's finally headed to the show. 
Savage is a proud partner of MOG, because so many of us are UMW alumni! President Todd Curran '06, VP Dan Lee '06, VP Dan Curran '09, Erica Curran '07, Austin Bartenstein '12, Robbie Pratt '17 and honorary alumni Keys Pattie (Coach of MOG since 2015). 
And we also want to extend a huge congrats to our local team the University of Richmond Spidermonkeys for beating MOG for the 1st seed out of the Atlantic Coast region. 
We're headed to USA Ultimate DIII College Nationals later this month to cheer our teams on (and we'll have our sales booth too!).
Want to show your MOG pride? Go ahead and grab some replica gear (white jerseys available only)!