USA Dodgeball's Plans for World Domination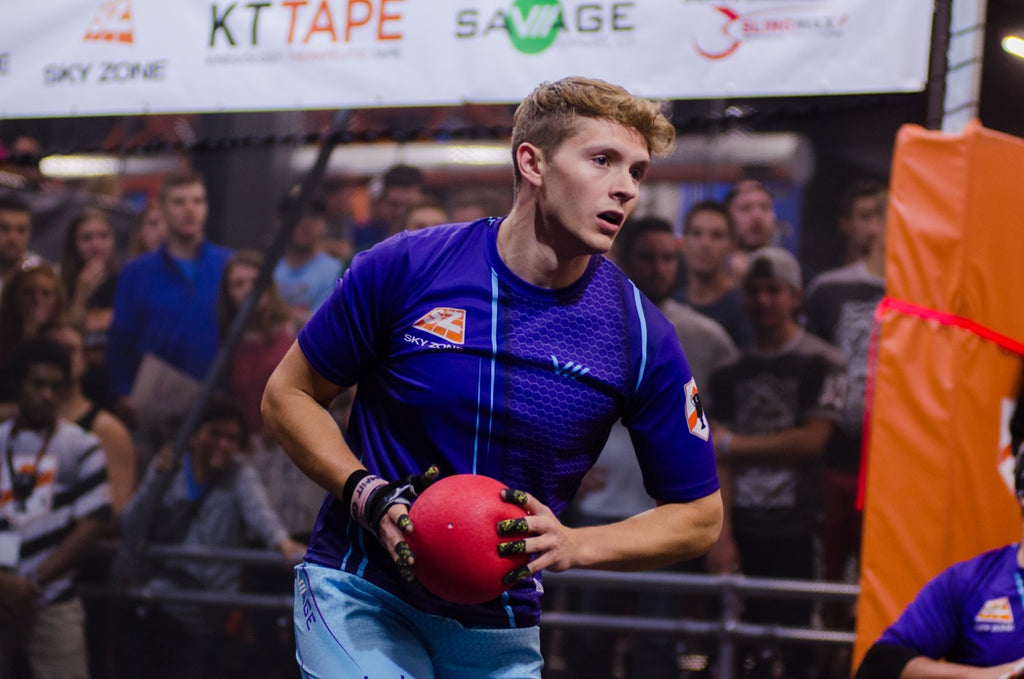 Once upon a time, there were many different dodgeball organizations spread throughout the land. They had different leaders, and different rules, and even different balls. And then one day, a handful of leaders joined forces to create a single unifying governing body in the United States. And that's how USA Dodgeball was born.
We spoke with board member Kate Kerins, who is also the city director of Social Boston Sports, about the organization's creation. "In forming USA Dodgeball, we had to make sure we weren't coming in and forcing any group to change the way they played the game," she says. "So instead, we looked at the things that we all have in common and focused in on how to provide resources in those areas."

***To celebrate the launch of USA Dodgeball, we're featuring some of our favorite dodgeball jerseys on Team Marketplace for a limited time! Check the jerseys out here. ***
Savage: Where did USA Dodgeball come from? 
Kate Kerins: I would say the dream of USA Dodgeball is something that has simmered in the subconscious of most serious players and dodgeball organizers for a while now, but it took a few, "let's fix this problem ourselves" conversations between Jake Mason and Mark Acomb for the dream to become a reality. On their own, they are two of the most widely respected names in dodgeball for running premier organizations with integrity and class, making the player experience a priority, and sacrificing their blood, sweat and precious time in order to constantly grow the sport. Their first major move to set the project in motion was adding three other respected names to the board: Felix Perrone, Alex Benepe and myself. All five members of the board share those same traits and have the respect of the players, and that is a key ingredient to the early success of USA Dodgeball. 
Savage: Can you explain how the organization will function? 
K.K.: In short, USA Dodgeball will function openly and transparently and according to our by-laws. Our goal is to grow the sport and to provide resources to all of our members and member organizations. Our five-member executive board stretches coast to coast, so we operate online and over calls. We've set the framework for committees to tackle things like youth outreach, sponsorships, establishing a nationally certified referee training program, etc. We hope to announce committee members soon. Even with just the five board members, we've been able to crush through our initial goals, so it's exciting to think what we'll be able to accomplish with an army of people working on tackling projects. 
Savage: What's the goal of USA Dodgeball? 
K.K.: In addition to the goals I've already mentioned like growing the sport, providing resources to our members like discounted equipment and access to well-trained referees, we aim to break the stigma associated with dodgeball and bring it into a positive mainstream light. 
Savage: What do you love about dodgeball? 
K.K.: The answer to this varies person by person, so speaking subjectively, I love that dodgeball tests not only your athleticism and reflexes, but also your strategy and teamwork. It feels like a battle out of a history book, one army lined up and facing off against the other army. Sprint to your weapons, evade getting hit, get them out before they take you out. Last team standing wins. It's a team sport, but there's always a hero in every game, and it's addicting once you get a taste of being the hero. Some people don't like the slow, methodical and measured style of some competitive teams, even if it works, because there are fewer hero moments on those teams. 
Savage: Where are you with your GoFundMe goal?
K.K.: We already surpassed our initial goal, so we are full steam ahead! For so long we've all had to get by on shoe-string budgets to run tournaments. It's nice that we have the ability to run a national event with more resources at our disposal, but since we all have a bootstrap mentality, we'll be in great shape to do more than just run a first-class tournament.