USAU Club Nationals 2019 Infographic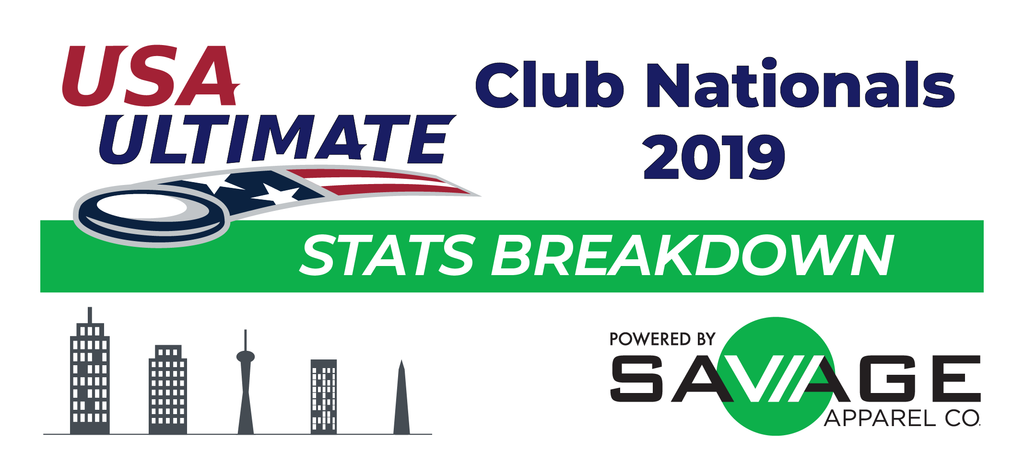 USA Ultimate's Club Nationals is in just a few weeks! On Oct. 24-27th in San Diego, 48 of the best Ultimate frisbee teams in the country will come together to compete for the 2019 titles. We've put together a bunch of the coolest facts and stats to know about all the teams attending.
Scroll to the bottom if you need some extra info to understand what it all means.
Bids: Bids are essentially entries into the tournament. Based on regular-season results, each region is assigned a certain number of entries per division. This number comes from the number of teams ranked in the top 16 in their region. In the Northeast, for example, there were 10 total top 16 teams across the three divisions, so there were 10 spots for Northeast teams to go to Nationals based on regionals results. Each region gets a minimum of one bid per division.
Stolen Bids: When a team that did not earn a bid for their region during the regular season wins a place at regionals so that the team qualifies for nationals, and the team that originally earned the bid based on their regular season ranking is knocked out and does not qualify for nationals.
Cities With Bids In Each Division: Cities that have a team attending in each division; men's, women's, and mixed. Number of Bids = Total teams attending from each city. 
Earliest Championship Wins: The earliest years a team attending nationals in each division won a national championship.