5 Things You Should Know About High Tide 2020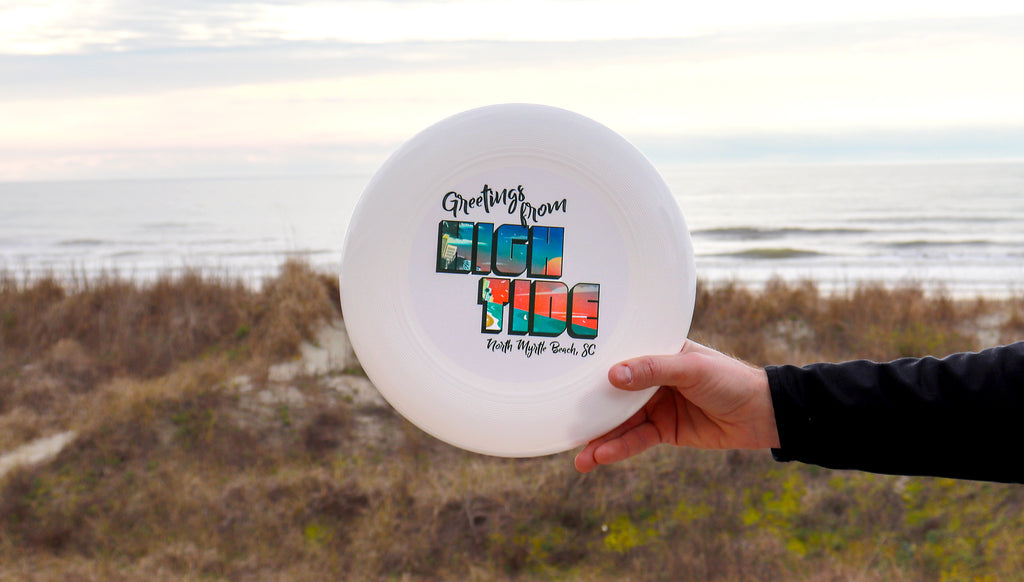 The Savage crew has taken up its annual residence in North Myrtle Beach for the High Tide Ultimate Tournament 2020, and as usual we're pinching ourselves for being lucky enough to partner with such an incredible event. This hugely popular Spring Break tournament, now in its 24th year, brings together college teams from all over the country, and Savage is proud to be the event's official apparel partner. We love seeing all of your smiling faces, sharing our gear, and enjoying time in the sun and sand at the end of every day. 
So what's new for High Tide in 2020? Here are five things we're excited about:
The High Tide 2020 "Poolside" Theme

— The Savage design team put in some long hours creating a brand-new High Tide collection, and we have to say it's one of our favorites yet. The theme is "Poolside," and you'll find everything from

Miami Vice

-style pastel full-subs to Hamptons/Gatsby-inspired shorts. Really, there's something for everyone. Keep an eye on the Savage social media accounts for details about when High Tide gear will be available in our online store.


Spreading the GreenLine Gospel

— This is a great opportunity for everyone to get up close and personal to our

GreenLine

, which, if you haven't heard, is our new fabric made from 100% recycled bottles. All of the fully sublimated merch in our High Tide shop is made from the GreenLine fabric, so check it out and be prepared to be converted. We hope you love it as much as we do, and that you'll consider going Green for your next team order.


Bringing ARIA into the Fold

— We're working with

ARIA Discs

to create the official High Tide discs for the first time ever. This is huge not only because ARIA discs were specially formulated for Ultimate players — and we want everyone to give them a try — but also because ARIA is now Savage's official partner as part of

XII Brands

. XII Brands is the new parent company of Savage, ARIA, and Five Ultimate. You'll be seeing a lot more collaboration between these brands in the future as we work together to strengthen the Ultimate community and beyond. Keep an eye out for ARIA and Five Ultimate reps in the Savage tent throughout High Tide. We'll also have some special promotions and giveaways going with ARIA, so be sure to follow them on social media for updates. 


VIIP Pizza Party — We always love seeing Savage teams sporting their gear IRL, and once again this year we're inviting all Savage teams to a special VIIP Party in a tent beside the High Tide shop on Wednesdays at 11 a.m. We'll have pizza and drinks for our Savage teams, and we hope you'll take a moment to chat with Todd and the Savage crew about your experience working with us and how we can partner in the future. Not a Savage team? We'll be ready to sign new teams with some special High Tide team deals, and you'll get some free pizza in the bargain. Win, win.


More High Tide Shenanigans to Come

— We've got plans for lots of fun promotions over the next few weeks, including a golden egg hunt, disc-throwing competitions, swag bags, and a pretty major raffle that involves a free set of team fully sublimated jerseys. Follow

Savage's Instagram account

for all the latest updates on High Tide-related promos.