7 Questions with DC Scandal's Jenny Fey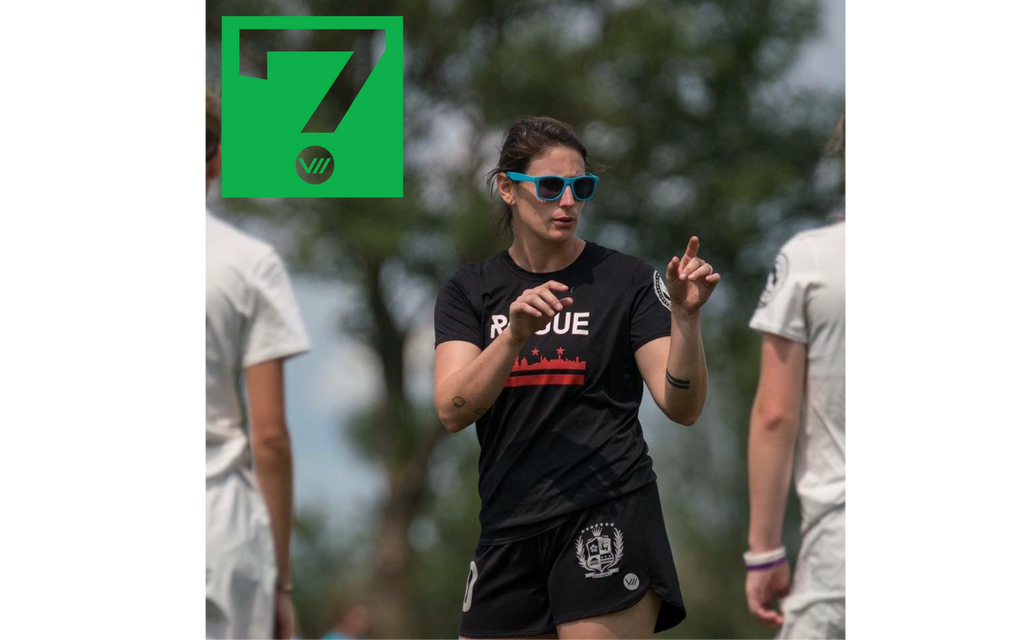 Savage is on a mission to highlight players from our sponsored teams across multiple sports. Catch this and other "7 Questions from Savage" as we take you into the minds of athletes around the world! No player series could be complete without a few thoughts from contemporary Ultimate legend, Jenny Fey. 
Scandal recently competed at the Pro Flight Finale and is busy preparing for Mid-Atlantic Regionals September 23/24. Stay tuned for what we're sure will be another exciting Nationals run through October. 
VII: You've had a great and acclaimed Ultimate career. What do you consider your greatest accomplishment in the sport? 
JF: Winning my club region over North Carolina with Scandal for the first time in 2010 is my proudest moment...I feel like I am responding to a slightly different question than the one you're asking. my "b".
VII: (seems like a sorry, not sorry. That's ok, Jenny, this is your moment!) Can you share why you're in DC, and why teaching?
JF: I'm from Arlington and so is my husband, and we like being close to family. Teaching happened because when I was a student, I always sort of imagined how I would do things differently. It seemed inevitable. And now I work at an independent private school that lets me be myself, so that helps. 
VII: If you could play with any celebrity dead or alive who would it be and why? 
JF: Honestly, I am avoiding this question because playing with my friends is the best. Shout out to Opig, Marauders, and Ball Circle Babes. 
VII: (Another dodge...still, totally cool and respect the shout-outs!) Let's give you another shout-out opportunity. What's the coolest jersey you own? 
JF: I'm not a big jersey wearer but I'm really proud of the U20 girls' team, Rogue, that I coached to the finals of the Youth Club Championships this summer. And, their jersey has a sweet mash up of the Star Wars rebel alliance logo and the Washington Monument. 
VII: We enjoyed watching y'all on live-stream! We don't see it all, so what's the craziest feat of athleticism you've ever seen? 
JF: Most of the best plays I've seen have been at obscure or small tournaments by un-famous players. Don't believe the hype and the narrative of the media machine. *winky face*
VII: Damn the man. So, what do you wish everyone knew about Ultimate? 
JF: I guess just that it's a truly beautiful game, even beyond the culture. I love that you have to use teamwork to score. I love that there is no clock (ideally) so that you have to play smartly all the way through. I love how the disc hangs providing so many big plays. 
VII: Finally, where do you see yourself in five years, Ultimate-related or otherwise? 
JF: Working on the 2nd draft of my fantasy novel. 
VII: Oh...duh. I bet that first draft is killer, though.