Volcanic Ultimate Tournament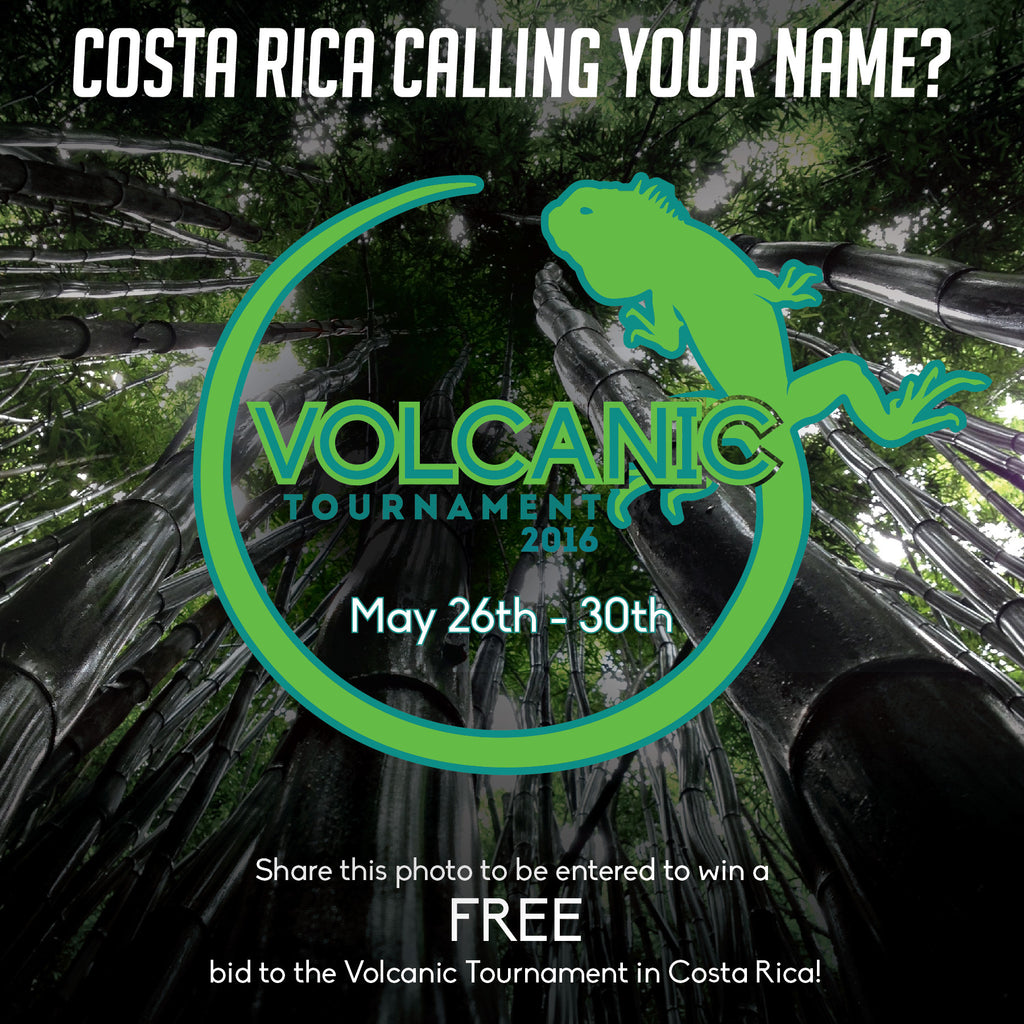 Can you think of anything that sounds better than a FREE trip to Costa Rica to play ultimate frisbee? We didn't think so.
SAVAGE is excited to announce the 2016 Volcanic Tournament, taking place May 26th-May 30th. One lucky winner will get a free bid and up to $500 in airfare costs covered by SAVAGE! All you need to do is go to our Facebook page and share the post about the tournament. www.facebook.com/savageultimate. Get a second and third chance by sharing on Twitter & Instagram too! 7 lucky contestants will win this year's Costa Rica jersey and 1 grand prize winner will win the trip to Costa Rica!
The main feature of the trip is the hat tournament, where players from around the world are randomly placed on teams to compete against each other. Other highlights include playing ultimate under the lights with the locals, zip lining through the jungle, and learning about different wildlife from Carlos, the tournament organizer. 
We're excited to once again partner with Volcanic Tournament, and hope to see you there!
Rules 
Open to US legal residents aged 18+. Winner will be randomly chosen from a shared post on Facebook, Twitter or Instagram at 6pm EST on March 15, 2016. Winner must accept winnings within 48 hours of announcement.