Here's what you need to know about the new roundnet Southern Series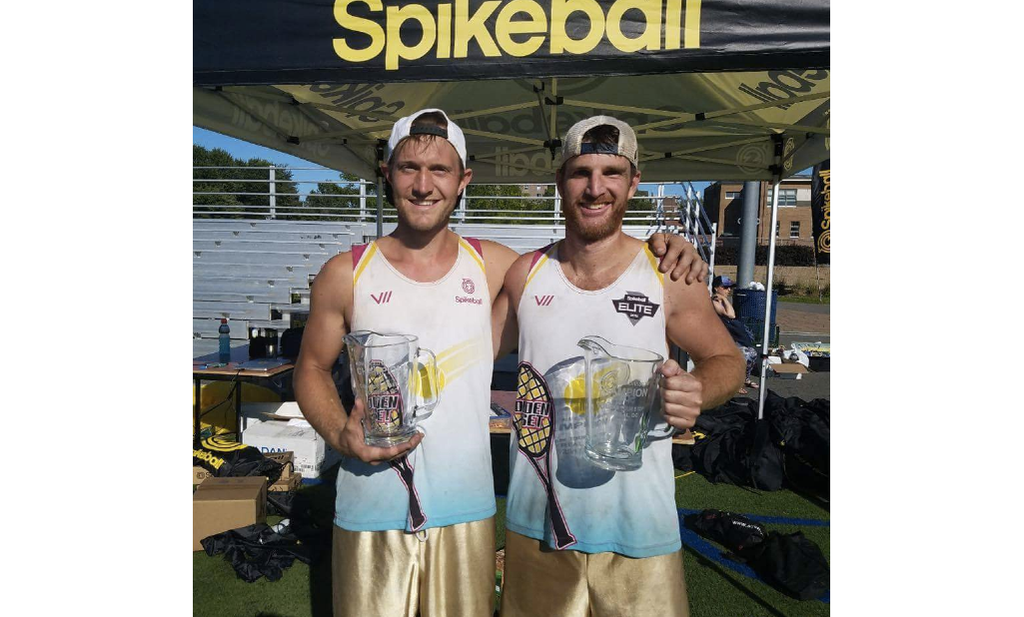 Spikeball player Harding Brumby of Chubby Bunny is the driving force behind a new tournament series called the Southern Series. With events taking place throughout the Southeast January through September 2019, the series is intended to bring together Spikeball players from throughout the region. 
Here are tentative dates and locations:
Jan. 26-27 - Gainesville, FL

Feb. 16-17 - Savannah, GA

March - Columbia, SC

April - Chattanooga, TN

May - Charlotte, NC

July - Charleston, SC

September - Atlanta, GA (finale)
And here's what Harding had to say about the Southern Series (which you can sign up for here as dates are finalized).
Savage: What inspired you to create this tournament series?
Harding Brumby: I wanted to create a fun, competitive series of roundnet events in a five-state area (FL/GA/NC/SC/TN) that are inexpensive and within driving distance for most players in the region. I'm also looking to increase participation by women's and co-ed teams, as each event will have a separate Sunday co-ed division. I started discussing my idea with other regional players and they were strongly in support of it. My current role is as Southern Series director, with overall responsibility for all events therein.
Savage: Tell us a bit about your background in Spikeball. How did you get into the sport, and where are you now with it?
HB: I first saw Spikeball/roundnet on the sidelines at the 2012 USA Ultimate College Nationals in Boulder; I immediately loved the sport and have played ever since. I've attended well over 100 tournaments and have directed at least 15. I was the Regional Tournament Director for the Southeast in 2016-17 and currently serve on the Spikeball Roundnet Association's governing board.
Savage: What are your thoughts on the growth of Spikeball over the years? What's next?
HB: The sport has grown tremendously over the past several years. The first national championship was only in 2014, but by now the big tourneys reliably draw 100+ or even 200+ teams. Informally, whenever I mention Spikeball the reaction has gone from "Huh? What's that?" to "Oh yeah, the sport with the little ball and trampoline, I've seen it" or even, not uncommonly, "Spikeball is so much fun!" I see roundnet continuing to approach where ultimate currently sits in familiarity/prevalence, with more open, college and high school clubs sprouting up and both league and pickup play spreading to more locales.
Savage: How did you choose the locations for this series?
HB: We picked cities of decent size, convenient to other states in the series, and most importantly having a strong community and at least one person willing to step up and plan/run a tournament. 
Follow @southernseriesroundnet on Instagram for updates and join "Southern Series 2019" on Facebook as well. Check out Savage's collection of Spikeball jerseys right here.