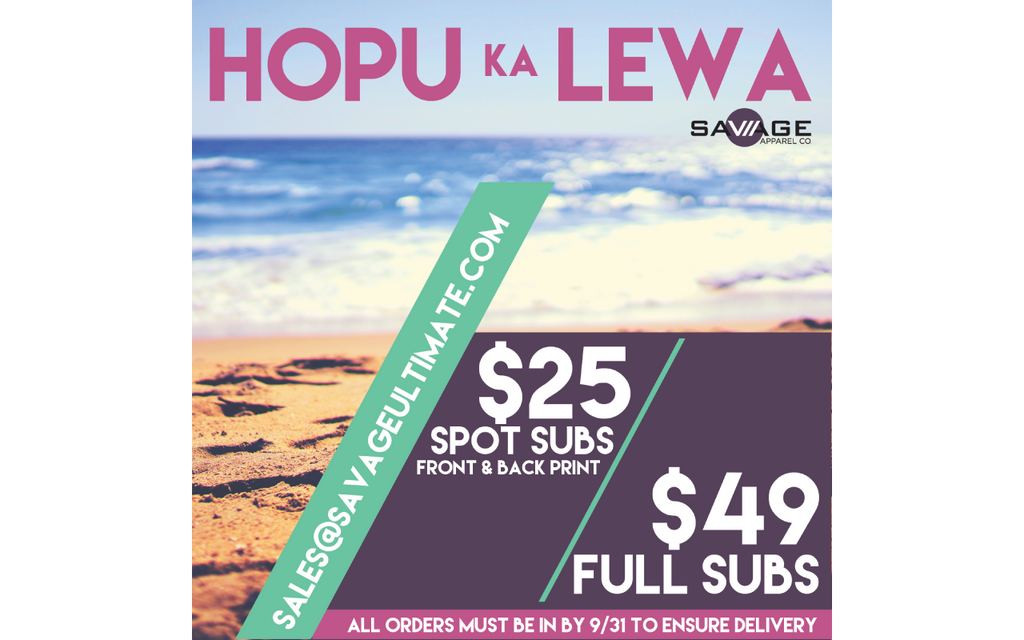 Welcome to Hopu Nation! Another year, and another chance to go to Hawaii. If you missed your bid opportunity, there's always next year. If you're lucky enough to be headed to the mystical tropics...check out these deals! 
Hopu Ka Lewa takes place Nov 10-13 in Waimanolo, HI. Check out our previous blog report of it last year from our very own SAVAGE Sav. Visit the official website. 
Get your order in by the end of September so we can get you your gear to look fresh on the island!