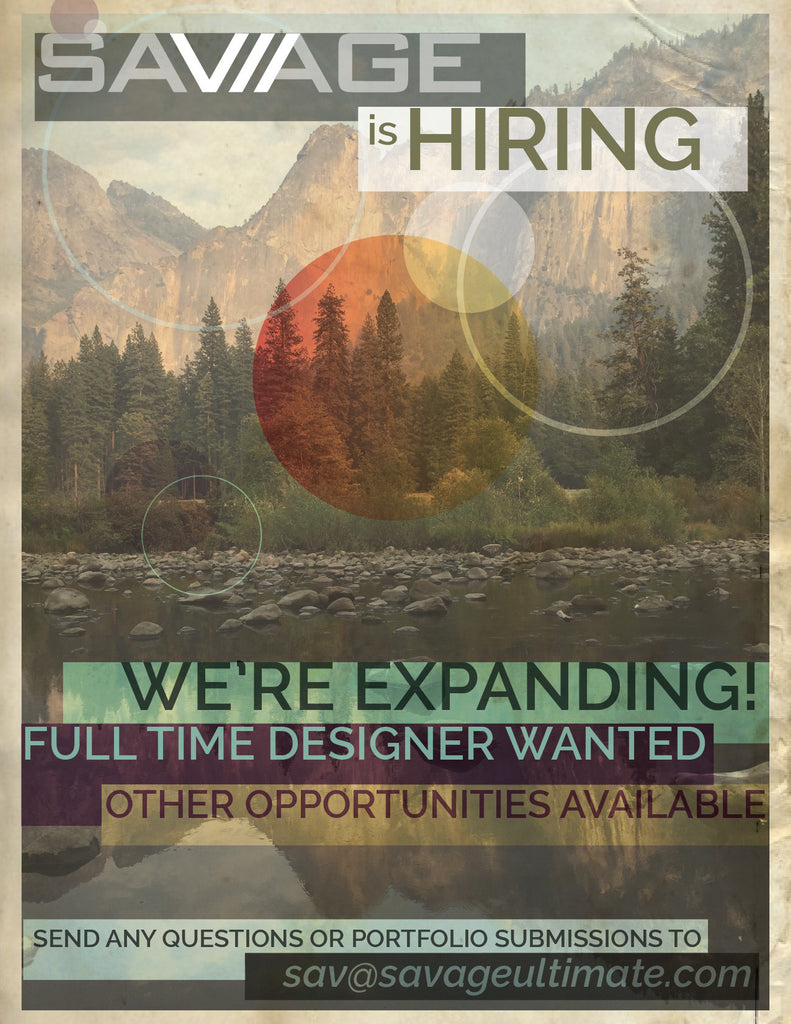 Work. Play. Adventure.
SAVAGE is made for Adventure, are you? We're looking for a skilled full-time graphic designer to come join our team. Can't commit to full-time? You're in luck, we are also looking for a few freelance designers we can have on call for when our Art Department needs a little help.
Are you ready?
As a SAVAGE Graphic Designer your mission will be to create fun, unique and creative designs that will be featured on apparel for sports teams, non-profits, and business around the country and sometimes around the world. Other responsibilities may include designing SAVAGE branded apparel to be featured in our store, social media posts, or other collateral that will be used throughout the company. This position will require strong vector based skills and will be heavy in logo design. Along with creation, there will also be production needs that will need to be fulfilled.
This position has the option for being remote or semi-remote. If you choose to work remotely, you can live anywhere in the United States. If you choose to work semi-remotely, our headquarters is based in Richmond, VA where an optional-use workspace can be provided.
Qualifications:
College Degree in Graphic Design or related field preferred.
Excellent skills in the Adobe Suite.
Excellent vector based skills and logo concept.
Strong attention to detail.
Ability to work on multiple projects in a fast-paced environment.
Ability to work in a timely manner while still producing quality work.
Must have great organizational and time management skills.
Strong drawing and typography skills.
Demonstrate the ability to create 2 dimensional art that translates well ­­to a 3 dimensional piece of clothing
Knowledge of website building and maintenance is preferred.
Understanding of Screen Printing, Sublimation, Heat Transfer and Embroidery preferred
Working with SAVAGE gives you the chance to work for a company with a lot of growth potential and plenty of opportunity for advancement. You have the benefit of choosing where you live and being part of a young, fun and energetic team who works hard to continually grow our company.
Starting salary will be $24,000-$28,000 with opportunity for advancement.
Ready to start your next adventure?
Submit any questions or portfolios to sav@savageultimate.com