Player Focus: Madeline Kramer Brings a Love of Ultimate to Kids in Need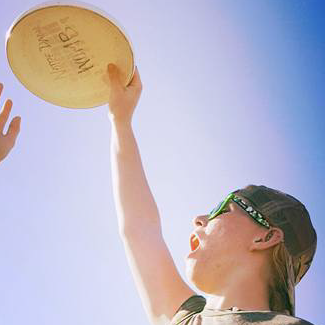 Meet Madeline, ultimate frisbee player and change-maker.  
Madeline reached out to us recently and shared her story of the Children's Village in Oakland County, Michigan and her opportunity to bring ultimate to them. From her desk:
Children's Village is known throughout Oakland County as the Residential Treatment, Shelter Care and Detention facility for minors. However, our services go far beyond this. Since 1929 we have been providing quality, innovative, and comprehensive services to youth and families. Children's Village offers a safe, structured environment for youth who have been placed in residential care.  
Additionally, over the summer our residents participate in a variety of summer activities each day. These activities range from traditional sports such as Soccer and Volleyball to more unconventional games including Disc Golf and Ultimate Frisbee. These activities provide our residents with both a healthy way to burn energy and a fun but structured learning environment. Through our daily activities, residents learn to adhere to new rules, work on team communication, and find love in the games that many of us enjoy. Children's Village is especially thankful to SAVAGE for their disc donation.
This is my second summer leading activities at Children's Village and as an Ultimate player I love introducing this game to the kids I work with. Ultimate Frisbee is always a game unknown by most of our residents and the unconventional style of rules and communication used in Ultimate Frisbee continues to be a rewarding challenge for our residents to experience.
A big THANK YOU to Madeline. from all of us at SAVAGE, for giving us the opportunity to support her and the youth at Children's Village! Keep up the great work! 
Visit their website to learn more. You can support through their foundation or the Oakland County, MI government and resources. 
Have a great story to share? Contact us!