US Quidditch Cup 11 Recap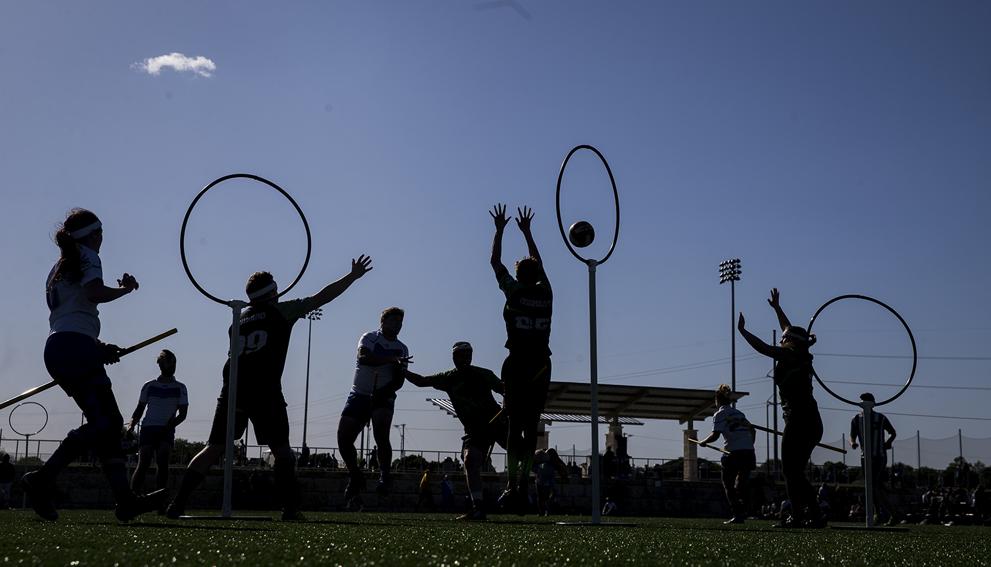 Earlier this month, the Savage crew headed to Texas for the US Quidditch Cup 11. Over the course of the weekend, we witnessed some incredible playing from nearly 90 teams—it was one of the biggest quidditch events ever held!
The University of Rochester Thestrals beat the No. 1-ranked Texas Quidditch in the college finals, and Texas Cavalry (sporting their Savage quidditch jerseys) won the community finals. 
Savage's Austin Bartenstein loved seeing our home state represented in Texas. "I was excited with how many Virginia teams were representing at Nationals: Hometown Richmond (the REAL U of R), JMU, UVA and Virginia Tech were all there," he says.
High winds made setting up shop a challenge for the Savage crew on Day 1, but we still managed to sell out of our Quidditch Life gear. If you want your own
Quidditch Life jersey or tank
, pick it up on the Savage shop!