Avery Jenkins and Madison Walker sign on as 2019 Savage Squad Managers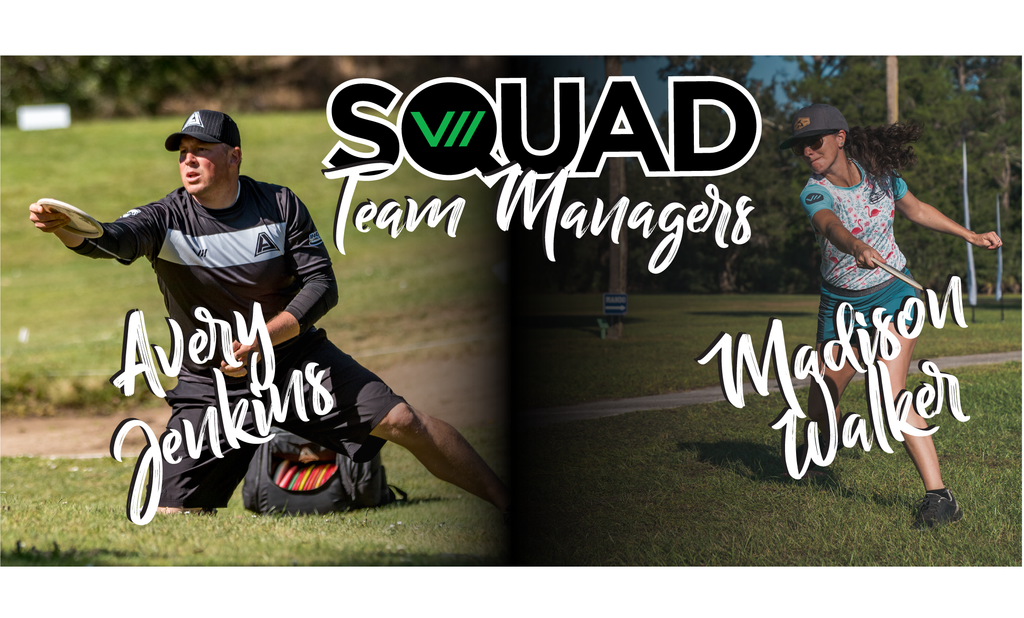 We've received hundreds of applications for the 2019 Savage Squad, and we're happy to announce that we've selected the Squad's official team managers: Pro disc golfers Avery Jenkins and Madison Walker.
So what's the Savage Squad? Now in its second year, the Squad is Savage Apparel Co.'s effort to support the worldwide disc golf community by providing gear and promotions to players ranging from amateurs to professionals. We offer special discounts, promos, and team kits to our players.
In 2019, we're specifically targeting players who travel to and play in three or more PDGA tournaments and those who work closely with their local disc golf community. We have already announced some new Savage Squad members on the Savage blog, and we'll continue to do so as we accept new players.
Our managers Avery and Madison play an integral role in the Squad, as they will lead the team to yearly goals on and off the course. With players ranging from junior, amateur, and professional, Avery and Madison will mentor the players to help them succeed. 
Both players' names are likely familiar to everyone in the disc golf world, but if you're in the dark, Avery Jenkins is a longtime friend of Savage (check out his Pro Shop collection of disc golf jerseys and gear here) and the 2009 Disc Golf World Champion. He's known as one of the greatest disc golfers in the world with one of the longest throws in the game. Fun fact: Avery comes from a family of disc golfers, and his mom Sharon has won three World Championships!
"I'm very excited about the recent restructuring and addition of the Savage Squad Disc Golf Team for 2019 season," Avery says. "I think that all of the players on the Savage Seven Team bring lots of unique talents and perspectives that are very representative of the current state of Disc Golf. The new additions to the team have lots of experience at the professional level and they are some of the sport's best players!"
Madison Walker is a touring professional disc golfer based in Pensacola, Florida, but Savage first met her at the 2016 Spikeball National Championships in Washington, DC. "After a walk around the Washington Monument area (and a couple tequila shots) before we went to the player party, we were instant homies!" she says of the Savage Dans (Lee and Curran). "We hyped each other up about all the prospective benefits of teaming Savage and the sport of disc golf, and little did we know, we were planting a seed that would soon grow into the Squad!"
Though her background is in marine biology (she spent three years working on the Deepwater Horizon oil spill after college), these days Madison focused on racking up the wins as one of the country's top female disc golfers. Her goal is to hit all 50 states on tour.
"I love the idea of building a Squad of people that are not only excited about the same thing, but excited to support each other as well," Madison says. "In 2019, I hope to spread the positivity and initiative that Savage brings to its people, and I hope to be a resourceful and dedicated manager that the Squad members are excited to work with!"
The 2019 Savage Squad will be announced on January 7th!