Road to Nationals: 6 Questions with Oberlin Flying Horsecows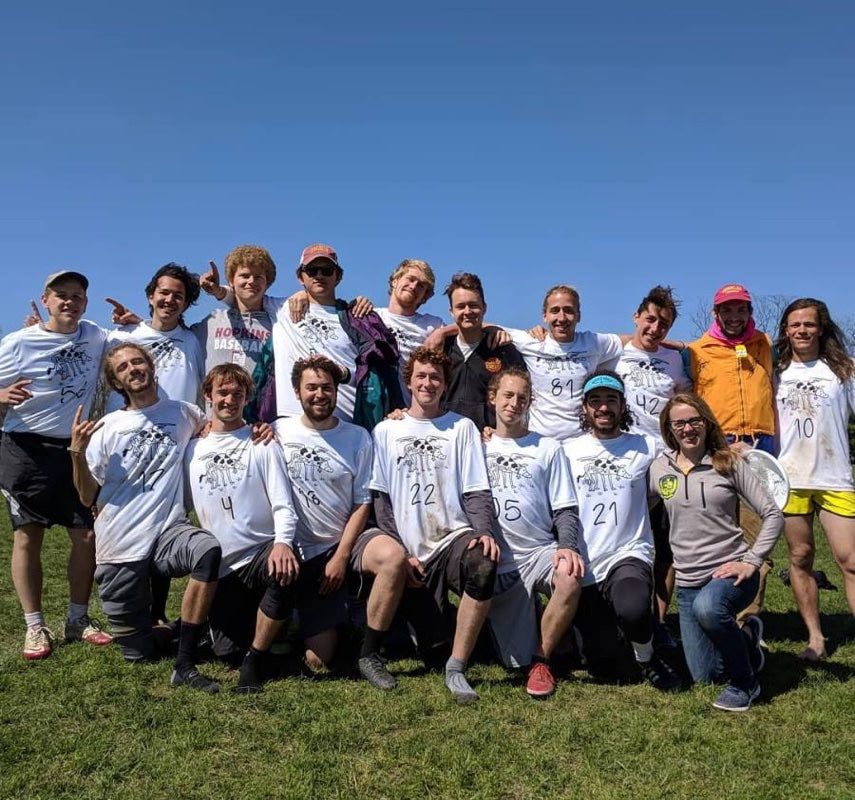 We're interviewing a few Savage teams that are headed to D-III College Championships May 19-20 in Illinois. Next up: Oberlin College's Flying Horsecows. Thanks to Jonathan Karpatkin for answering these totally invasive questions for us.
Savage: Does your team have any pre-game rituals?
Jonathan Karpatkin: Our pre-game rituals vary pretty wildly from game to game. There's the usual team warm ups and drills, and one of our usual team cheers. I think a lot of players have their own personal rituals.


Savage: How do you celebrate a win? Mourn a loss?
J.K.: We celebrate wins and mourn losses the same way. We circle our handshake line back around and high-five each other. We used to say "rise" to each other while we did this especially after a tough loss to bring us back up, but it's since morphed to the point where we say thighs (Shoutout to Tadhg Young and the Tasteful Thighs), eyes, skies, rye, fly, really any word that rhymes with "rise."
Savage: Favorite place to practice?
J.K.: Our normal practice location is North Fields, open space north of our athletic complex. In the winter we're not allowed to practice there, though, so we practice indoors in a turf field house, or occasionally under the lights on our turf football field, Bailey. Late-night practices are inconvenient, but they're special experiences and the team goes to our late-night meal afterward!
Savage: Favorite team hype song?
J.K.: This season we've been psyching ourselves up with "Boom, Boom, Boom, Boom!!" by Vengaboys, but in the past we've jammed to "Boogie" by John Hartford and "BLKKK SKKKN HEAD" By Kanye West at 4x speed. 

Savage: Favorite team beverage?
J.K.: Milk or pickle juice, depending on the time of day ;)


Savage: Oberlin's MVP?
J.K.: I think it's safe to say our most valuable player is our Donovan nominee, Toby Harvey. He was a captain last year (shadow captain this year) and he anchors our offense with consistent handling and incredible frisbee IQ. He's also unarguably the hardest worker on our team, playing almost every point of entire tournaments without seeming to slow down and doing more lifting and conditioning than anyone else on the squad. 

Our most valuable person, though, is our coach, Jessica Mast. Her perfect in-game adjustments have brought us back from major deficits at halftime and her smart drills and coaching have improved us all as players and a team. Our season would be over if it wasn't for her.