Spikeball Goes Green | VII Apparel Co. Named Official Jersey Partner Through 2022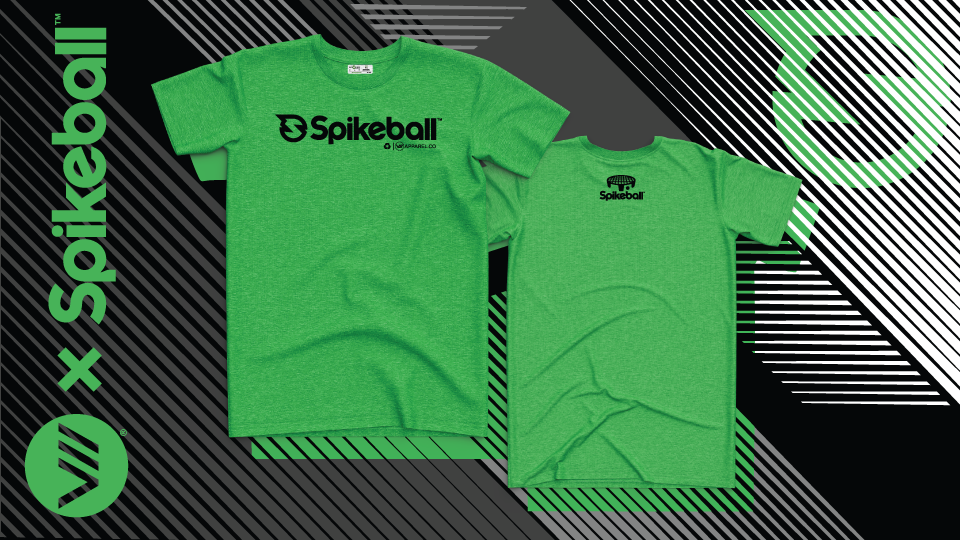 Since 2013, VII Apparel Co. (formerly Savage) and Spikeball have had a very special relationship. The sport was growing exponentially and teams were beginning to form. The first national tournament series started and we were off to the races. Hundreds and then thousands of Spikeball teams formed and started competing around the globe. VII Apparel Co. was there offering a pair of custom team uniforms embedded with the Spikeball logo. 
After years of working together, we decided it was time to make our relationship official. VII Apparel Co. has been named the Official Jersey Partner of Spikeball! For the next two years, VII and Spikeball will be working together to create the next level of Spikeball gear for teams and roundnet lovers. 
Our announcement today has been many months in the making and we can't be more proud to introduce the limited edition Spikeball Green Tee. As a company looking to become more eco-friendly, VII released its Recycled Tee in 2020. Made from 6 recycled plastic bottles, organic cotton, and Tencel Modal, these t-shirts are the cream of the crop circle. And to top things off, we are partnering with #teamtrees and 7 trees will be planted for every Spikeball Green Tee sold!
There are only 200 of these babies up for grabs, so make sure to buy yours now!