Ultimate Ink explores the stories behind players' tattoos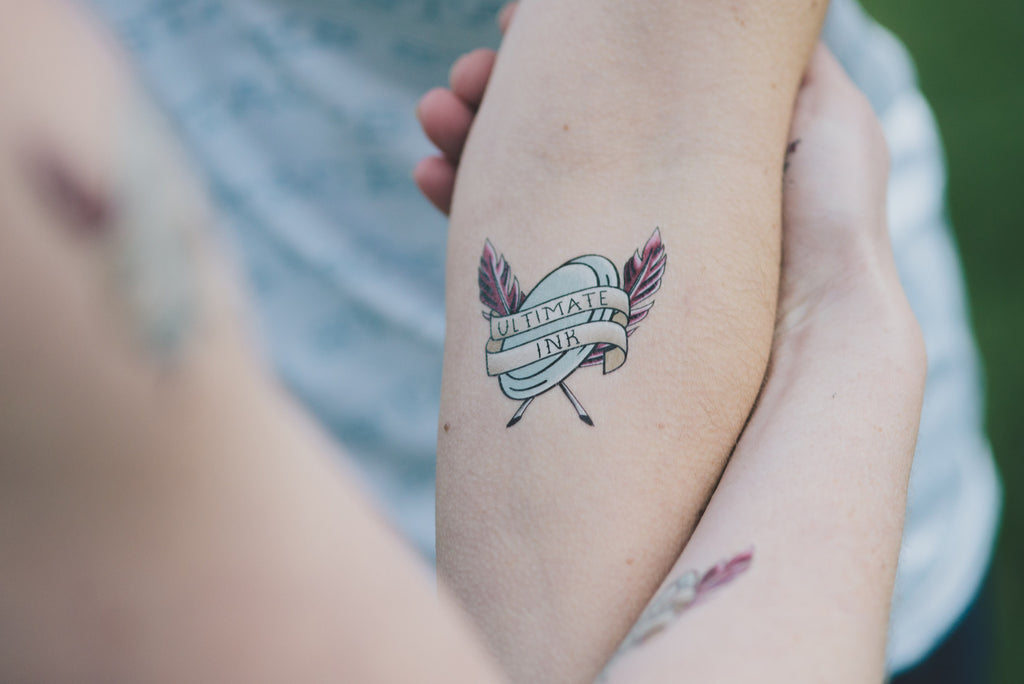 If you play Ultimate, you've probably noticed a tattoo or two that has made you look twice. You suspect there's a story behind the ink, one that may inspirational, tragic, or downright hilarious — like the infamous player who had a rat in a chicken costume tattooed on his butt after losing 1 in 10 odds. Liz Clark, an Ultimate player and biologist based in Connecticut, felt compelled to search out and share these stories, and that's how Ultimate Ink was born. Check out Ultimate Ink on Instagram  and consider supporting the Ultimate Ink project with a donation through Greenbackr.
Savage: Tell us about yourself.
Liz Clark: I started playing ultimate in high school in Pittsburgh and was on USA U-19 in 2008. I played in college in North Carolina and now I live in Connecticut. I've been on a number of mixed and womxns club teams over the years, and I currently play for Metro North. I'm also a biologist! I build 3D digital models to figure out how different structures in animals and plants function. My specialty is on illuminating the biomechanics of unusual strategies for movement and locomotion found in nature. I work with engineers in Japan to design robots resilient to damage based on the animals I study.
Savage: Where did the initial idea for Ultimate Ink come from? 
LC: We all love ultimate because of the community, but having to secure a place in a social network based on our athletic ability can be a recipe for isolation and insecurity. I think we can do better to support our friends who are experiencing some kind of upheaval with ultimate, like getting injured, getting cut from a team, moving, taking a break or deciding to retire. I think it's also important to consider how the things going on in our lives outside ultimate impact who we are on the field. I also wanted to hear more about the experiences of members of typically underrepresented groups in our sport as well.
I started Ultimate Ink to celebrate the connections we share with this sport, and to build a space where we can better support each other in what we're going through by sharing our personal experiences with one another. Tattoos are incredibly intimate, and they provide a gateway for people to open up about their feelings, their histories and what they've experienced with an appealing visual draw.
Savage: Tell us about some of the stories you've heard so far in this project.
LC: One of the first stories we got was from Toby Sznaj who described how her journey with ultimate intersected with her experiences with bipolar disorder. I thought that story was incredibly inspiring, and I think it set a powerful tone for the project. I think the most touching story so far has been from Sean Stasiak, who got a matching tattoo with his best friend and teammate Topher Kazanski who tragically passed away. Alix Robbins' story is super badass — she describes getting her college program to nationals and making it to the pros while raising a child.
Savage: What about your own tattoos? What are your favorites and what are the stories behind them? 
LC: I have two. I have a sun on my back that was inspired by the design of one of the first discs I ever threw. I remember seeing it at one of my first practices and thinking that I would get it as a tattoo if ultimate ever became important to me. Five years later, when ultimate had become firmly woven into the fabric of my life, I pulled the trigger. I was really competitive at the time, and it served as a reminder to work hard to be my best for a sport that I truly loved. I stopped playing ultimate for about six years, and I got my second tattoo, a tree on my wrist, for the first team I was on when I came back. It serves as a symbol for my next stage with ultimate, where my focus is on contributing to the community by being mindful of the person I want to be on and off the field, while also working hard to achieve my goals as a player. 
Savage: Do you think a lot about the kinds of tattoos you're going to get or are you more spontaneous? 
LC: I always encourage people not to rush the decision to get inked since it will be on your body for the rest of your life! But I have to say I do love finding people who have gotten tattoos from losing odds — they're hilariously common in the ultimate community, and usually pretty awful. We featured someone who has a rat in a chicken costume on his butt from losing 1 in 10 odds. The guys on Sin the Fields loved it so much that they talked about it on their podcast and even sent him a free T-shirt!
Savage: Why do you think tattoos are a special part of the ultimate community? 
LC: I've been really surprised at how many ultimate-inspired tattoos are out there — for every team I talk to there's usually at least one person that has one. I think tattoos are a creative way to commemorate powerful experiences or relationships, as well as remembering something, or someone, that's important to us. I've found that it can be really difficult to explain the meaning behind my tattoos to people who ask, especially to those outside the ultimate community. Now, I can just direct them to Ultimate Ink!
Savage: What do you plan to do with the money you raise through Greenbackr? 
LC: The best way to find new Ultimate Inkers is to do it in person. Over the past year, I've been traveling to tournaments to chat with people about the project and encourage them to share their tattoos and stories with us. I'm planning on using the money to cover the costs from the project so far and expand the scope to reach a diverse range of storytellers in the future.
Savage: What are your future plans for the project?
LC: We have a lot of great stories lined up that we'll be sharing over the next few months. I'd also like to start doing more targeted calls for stories around certain subject matter, or long-form interviews with people in our community with unique perspectives. I'd also like to keep encouraging people to write and submit their own stories to us regardless of whether or not they have ultimate tattoos — the tattoos are awesome, but the project is really about sharing our experiences and love for the sport with each other.