VII Ambassador Spotlight: Pro Disc Golfer Amber Chiasson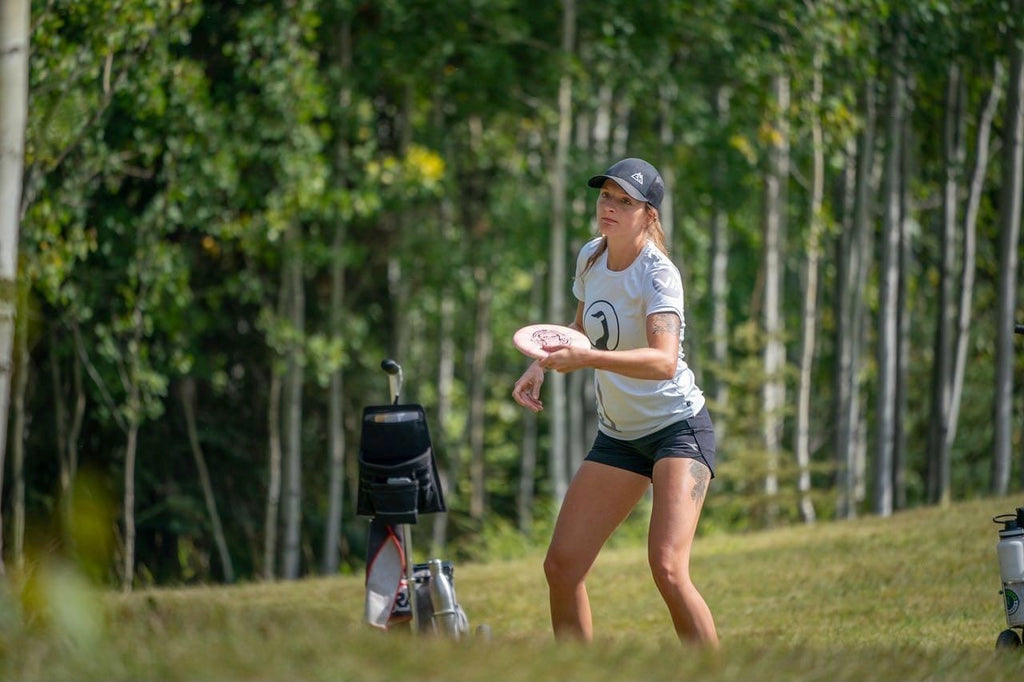 VII: Tell us about how you got into disc golf. What drew you to the sport? 
Amber Chiasson: I first got into disc golf about five years ago when I first met my husband as he introduced me to it. I had no idea what disc golf even was, but after about three rounds, I knew I wanted to be good at this sport and I ended up entering into my first tournament after my tenth round! What drew me into disc golf was that it was an individual sport and it was a great excuse to get outside and move. 

VII: What do you love about the sport? 
AC: What I love about disc golf is just being outside. Rain, shine or snow, I make sure to get out there and practice. It has really benefited my mental and physical health. I also love that it's introduced me to a really great community of people. I've met so many people that I call friends now and I'm able to make connections with people all over the world just over a sport. 
VII: What's it like being a woman in disc golf? What do you love about it, and what do you wish was different? 
AC: Being a woman in disc golf has been quite interesting. When I first started, there were less women in the field so I found myself being one of the only women showing up to leagues, and filling a tournament women's division was challenging. Fortunately, since COVID that has now changed and I've met a lot of really great women who share the love of disc golf. What I wish was different are the available facilities at courses. I'm sure I'm not the only lady who may avoid a certain course because there are no bathrooms. 
VII: Are you involved in any women's disc golf groups? How would you describe the community? 
AC: I attend the weekly women's league during the summer. Years ago, you couldn't fill the league with more than five ladies. Last year, we had 30-plus women attend every week. The community is new to Calgary, Alberta, but I imagine it will only grow from here. Last year I was a co-leader for developing the first-known disc golf course in Canada to be created by female disc golf volunteers. 
VII: Advice for young girls who want to go pro? Or just enjoy playing in general? 
AC: My advice to women wanting to either compete or just play casually is to be patient with yourself and don't compare your skills to others. Focus on your own game and your own progress. Like any sport, consistent training and practice will bring you further into this game. 
VII: What are your plans for 2022? 
AC: 2022 is going to be a crazy year! I'll kick off the year by attending the 2022 Las Vegas Challenge, then mostly attend local tournaments within Alberta. 
There will be a few more surprises coming as well so stay tuned for the announcements!