5 Questions with QPL Director Jack Lennard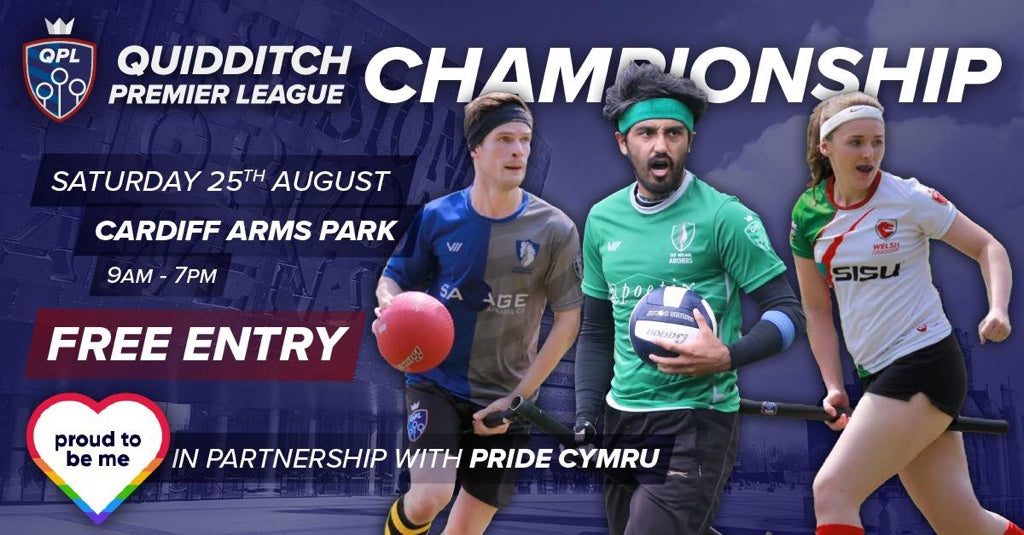 Team Savage is gearing up for the Quidditch Premier League Championship in Cardiff, Wales on Aug. 25. We'll be there selling gear, so be sure to stop by for a replica jersey—they're discounted to $39 through Sunday. Can't wait for Saturday? Check out our QPL Pro Shop online, and read our Q&A with QPL director Jack Lennard.
Savage: What are some of the biggest accomplishments of QPL this season? How is the league evolving? 
Jack Lennard: Following on from such a successful first season was always going to be a challenge, but I'm really proud of how we responded to feedback and kept the experience of the league at such a high level. We added two new teams, the Scottish Thistles and the Welsh Dragons, made the teams smaller to allow for more game-time for players, and are having our Championship in Cardiff Arms Park, a truly spectacular venue. The league itself is evolving really quickly—we're always setting our sights on the next challenge, and the next milestone!
Savage: Are there any memorable matches you'd like to call out here? 
JL: The battles between the East Midlands Archers and the West Midlands Revolution came to a climax in Birmingham, where the West Midlands won an incredibly tight contest to squeak ahead of their rivals in the league on point differential—so that was a fantastic way to set us up for the Championship! 
Savage: What teams have you enjoyed following through their season? 
 JL: The London Monarchs have been a joy to watch this season. They play such attractive quidditch, they're a really strong team. Watching the Eastern Mermaids bounce back from a zero-win season last year to a pretty high seeding for Championships after coming third in the Southern Division has been fun. It really shows that the fortunes of teams can ebb and flow over the years, which makes the entire league more attractive to spectators. And of course, our two new teams, in Wales and Scotland, have had debuts to be proud of—I can't wait to see their fans cheering them on in Cardiff!
Savage: What can we expect from the championships? 
JL: It'll be an incredible event. Cardiff Arms Park is another large professional sports stadium, so for the second year running we'll be offering a venue for quidditch that can't be matched in other UK competitions. That comes with all the amenities, facilities, and luxuries that those venues afford—so expect great views, great streaming, and an amazing location right in the centre of Cardiff. It'll be a perfect celebration of the ambition that the Quidditch Premier League embodies.
Savage: Will there be anything new or different in the next season for QPL?
JL: Next season we have our big European expansion—five new teams across France, Belgium, the Netherlands, and Germany, which is so exciting! UK teams won't be forgotten about either, we have some surprises for them… but all that can wait until after Cardiff, where we send off the 2018 Quidditch Premier League season with a bang!