Road to Nationals: 8 Questions for Mary Washington's MOG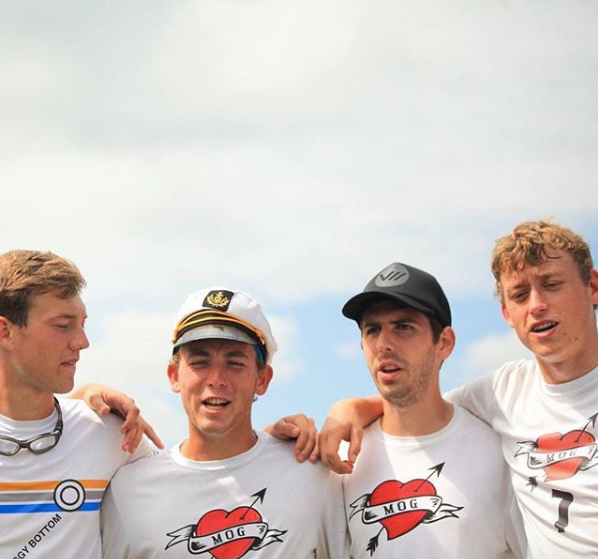 We're interviewing a few of the Savage-sponsored teams that are headed to D-III College Championships May 19-20 in Illinois. Next up: Mary Washington's Mother of George, a team that's close to our little Savage hearts (since most of us are UMW alums). Check out our chat with the University of Richmond Spidermonkeys over here. 
Savage: Any pre-game rituals? 
MOG's Harper James: Like most teams, we have our cheers that we like to do, but more recently our thing to pump up has just been getting as loud as we can shouting in our huddle to bring up energy.
Savage: How do you celebrate a win?
H.J.: A win during a tournament is celebrated and we take time to highlight the positives of the game before going into the next one. A tournament win is celebrated with a full rest day the Monday afterward.
Savage: And mourn a loss?
H.J.: We try not to dwell too long on a loss. Instead we talk about what we can learn from it and take into our next games. Although last year after missing Nationals by one point there were definitely some tears and a drive all season long to not feel that again.
Savage: Favorite place to practice?
H.J.: Our favorite place to practice outside of our practice field is on Ball Circle on campus just throwing around.
Savage: Hype song?
Keys Pattie edit: "Seven Nation Army" by the White Stripes
Savage: Favorite team beverage?
H.J.: Water? hydrate or diedrate.
Savage: MVP?
H.J.: A lot of people, probably Zach Norrbom at the top of that list.
Savage: Favorite team to compete against?
H.J.: Teams like Navy, where they are a very athletic team with fun competition but the game never gets chippy or angry.