Road to Nationals: 6 Questions for the University of Richmond Spidermonkeys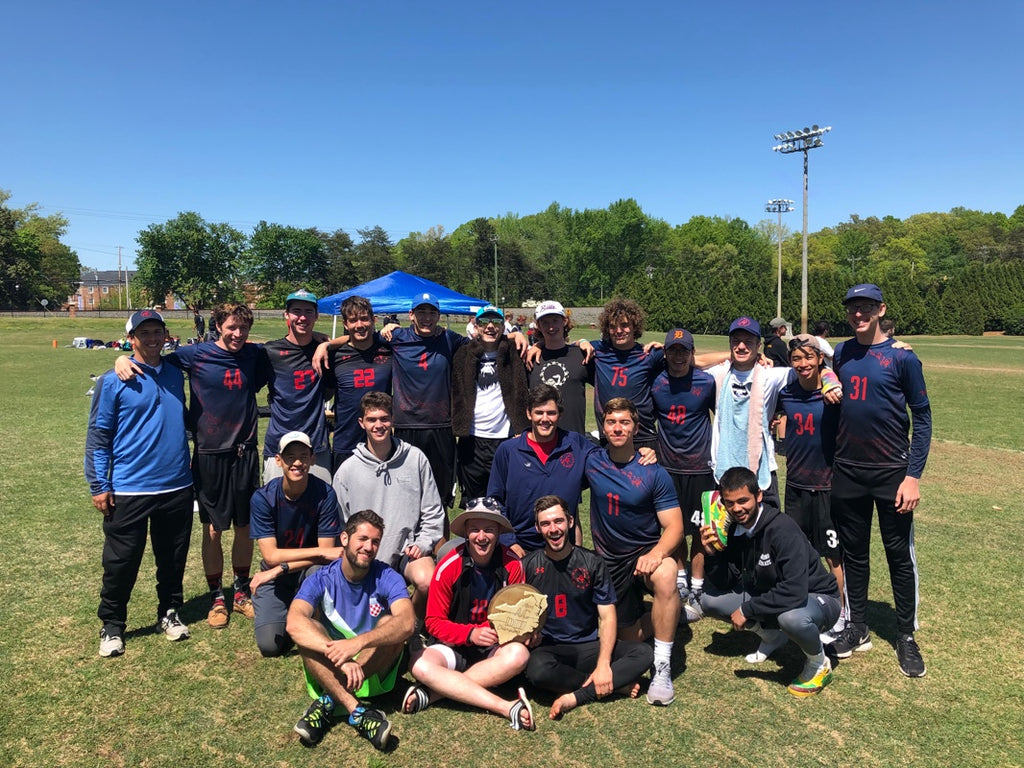 Over the next few weeks, we'll be interviewing a few of the Savage-sponsored teams that are headed to D-III College Championships May 19-20 in Rockford, Ill. We're starting off with our own hometown heroes, the University of Richmond Spidermonkeys. Chris Selwood answered our burning questions.
Savage: Do the Spidermonkeys have any pre-game rituals?
Chris Selwood: Our pregame routine varies a lot by individual preference. We do our team warmup and one of our old favorite Spidermonkeys cheers, but in terms of what we do before the warmup and what we listen to during it, that depends on the individual.
Savage: How do you celebrate a win? And mourn a loss?
C.S.: You can tell whether we lose vs. win by the music played in our car rides home. We hate losing, so if we lose there isn't as much talking and a lot of chill (sometimes sad) music is played. If we win, we are laughing about the weekend and playing upbeat music the entire car ride back. Losing isn't fun. 
Savage: Favorite team hype song?
C.S.: Depends on the audience. Last year it was "How Far I'll Go" from Moana. This year it is "Halftime (Stand Up and Get Crunk)" by the Ying Yang Twins. 
Savage: Favorite team beverage?
C.S.: The cheapest thing we can find. We are trying to get more funding from our school...so I'm gonna say water here. "No comment" also works. 
Savage: Who's your MVP?
C.S.: Gotta give this to our Donovan nominee Justin Keller. He has played the last month with a cast on his broken left wrist, so he can't mark well with that arm and can't catch at all lefty. He's still managed to get open on every incut, take some of the other teams top players, and have filthy layouts (including that layout greatest in regional finals). 
Savage: Favorite team to compete against?
C.S.: That's so tough. We had some great matchups with Davidson last year and Mary Washington this year. We love playing Mary Washington because they're so close and we play them so much and it's always competitive. Even though we only played them last year at Nationals, John Brown may be our favorite team to play. They were very good and incredibly spirited. Almost every call that came was resolved with the players and we barely needed observers. We love that type of spirited competitive ultimate, so John Brown is our favorite, but nothing like a good regional rivalry, so tip of the cap to Davidson last year and Mary Washington this year.