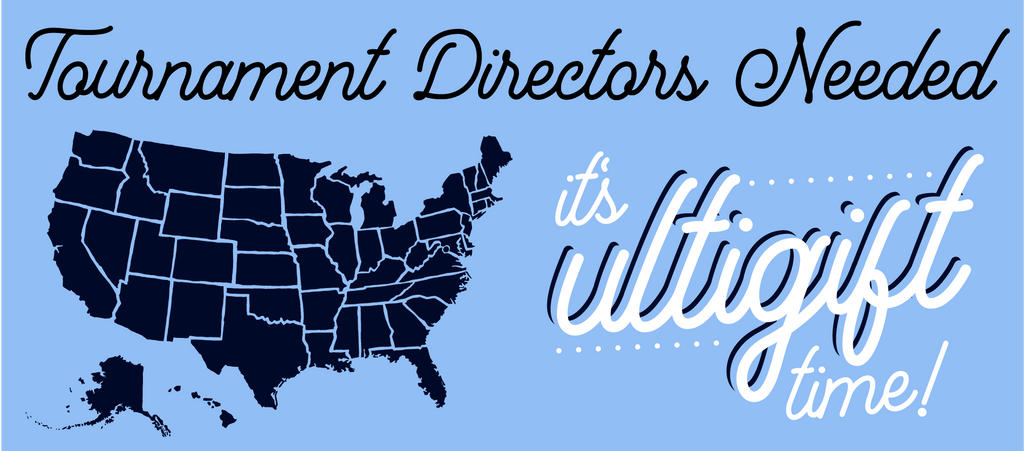 UltiGift, Savage's Nationwide Toy Drive Hat Tournament is looking for paid volunteers to serve as Tournament Directors to host an event in your city.
There are 3 ways to partner:
1. Run an UltiGift Event: 
Dates Available - 12/1, 12/7, 12/8, 12/14, 12/15, 12/21, and 12/22
Every event requires players to bring a new unwrapped toy to be donated.
Tournament Director will receive a $100 Visa Check Card + $100 Savage Gift Card + TD Jersey (See below for responsibilities).
SAVAGE will pay for fields*.
Game discs provided by ARIA.
Registration will be $25/player through Savage Apparel Co. (includes Jersey and 3+ games). 
2. Pickup Event: If you don't have time for a full day, we have a pickup game option! We'll send you 12 SAVAGE hats, a game disc, and a banner for the game. Just make sure people bring a toy to be donated to your local Toys For Tots. 
3. Partner Event: Already hosting a holiday hat tournament in your city? We'd love to help promote and support your event. We'll add your location to our map and toy donations will be added to the national toy counter. We'll send out 12 SAVAGE hats, a game disc, and a banner to be displayed at the fields.
UltiGift Tournament Director Responsibilities:
Register as a Tournament Director, by November 13th

.
Find and reserve fields (we can assist with down payments*).
Buy supplies for the tournament (we will provide reimbursement).
Manage the event.
Arrange for drop-off at local

 

Toys for Tots donation center.
Email events@savageultimate.com if you're interested in hosting an event in your city.
Head over to our UltiGift page to register for events near you!  
*Limitations apply