Savage Check-in: Working through the pandemic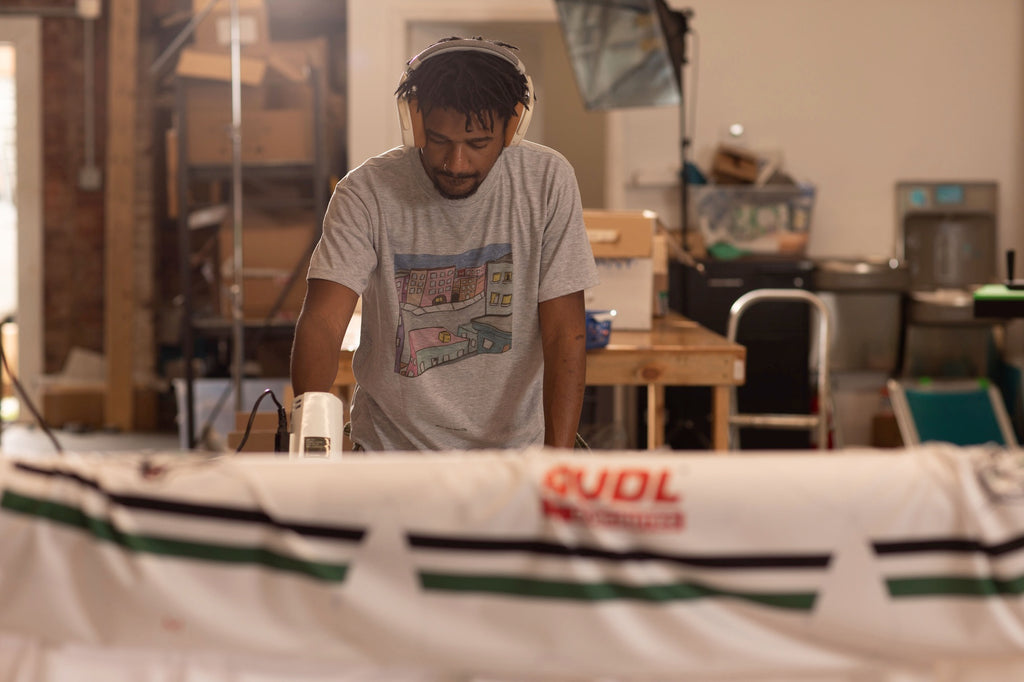 A lot has happened in the nearly two months since we first posted about the effect of COVID-19 on Savage and XII Brands (which includes partner companies Five Ultimate and ARIA Discs). Like large and small business around the world, our operations have been deeply impacted by the pandemic. Like others, we have been struggling to survive.
There were definitely moments when we didn't know if we could get through this. As sporting events were canceled around the world, we recognized there would not be a need for our services for the foreseeable future. Incoming orders dried up almost immediately, and we were forced to lay off a large portion of our staff. We simply did not have the revenue to pay them anymore. 
Since March, we have been forging ahead with a dramatically reduced number of team members. We implemented new safety and sanitation measures in our production facility to keep our remaining staffers healthy while catching up with remaining orders. Things slowed down, but with our reduced staff, we still struggled to keep up.
We also had to think of new ways to make money in order to pay our bills and our skeleton crew's salaries. We started pushing our Neckies, and prioritizing those orders, knowing that our customers needed face coverings ASAP. Our sewing team started making masks to donate to local healthcare workers. We sorted through old merch stored away at HQ and hosted sales to try to bring in some money. We even started to explore new markets, including making scrubs. 
Still, our money was running out, and we got to the point where we wondered if we'd have to close our doors completely. Then just in time, in late April we received our PPP loan as well as a grant to help us not only keep the lights on, but also bring back many of our team members. 
What's next for Savage and XII Brands?
The future is still uncertain for our industry and the sports that we work with, but we are forging ahead with the hope that things will return to normal in the not-so-distant future. We are thrilled to have so many of our team members back working for Savage and XII Brands, and to finally have the staff we need to be able to catch up on outstanding orders.
To our customers who have been so very patient and understanding as we work through this, we want to extend our deepest gratitude. It's because of you that we have remained functioning, and will hopefully continue to do so as we figure out what life looks like in a post-pandemic world.
For those of you asking where your late orders are, we are happy to report that we can finally give you some answers, thanks to our recently replenished workforce:
Where's my High Tide back-ordered gear?

After High Tide was cancelled halfway through the tournament, we had a huge clearance sale to try to at least break even with all of the leftover merchandise we had. We also made some of the more popular, sold-out gear available as back-ordered merchandise to be made on-demand, noting that those items would take eight weeks to produce and deliver. Well, that deadline is fast approaching and

most of these orders won't be ready for shipping. Rest assured that these aren't forgotten, and we're in a much better situation to catch up quickly.

Our goal is to have all of these orders to you by June 1, if not sooner.
Where's my AUDL gear?

Savage is proud to be the official apparel partner of the AUDL, and we have continued working on their uniforms and fan gear through the pandemic. However, as the league has been adjusting their season plans, we have adjusted our own production timeline as well, and some other orders have taken priority as a result.

Our goal is now to have all

AUDL orders shipped by June 15, with the oldest orders taking priority and shipping out within 7-10 days. 
Where's my Team Marketplace order?

Our typical turnaround time for Team Marketplace orders is 4-6 weeks from the closure of each Team Marketplace. We have a handful of TMP orders now that are overdue or approaching their shipping deadline.

Our goal is to have all of these orders shipped by the end of May. 
Other orders: When will I get my stuff?

We totally get it. You're anxious to receive the order you paid for, and you're wondering where the heck it is. It's taken longer than we promised, and that is frustrating — for you as well as for us. Please know that we haven't forgotten about you. Our crew is working hard to get back on track, prioritizing any outstanding orders in the order that they were received.

Our goal is to have all outstanding orders shipped over the next three weeks.
Again, we thank each and every one of you for your orders, your support, and your patience. Your kind emails and tweets and Instagram messages have added some brightness to this dark time, and served as a much-needed reminder of why we do what we do. We think of you as family, and we're excited to get through this together and move on to the other side.