Tune in to ESPN2 for Spikeball Saturday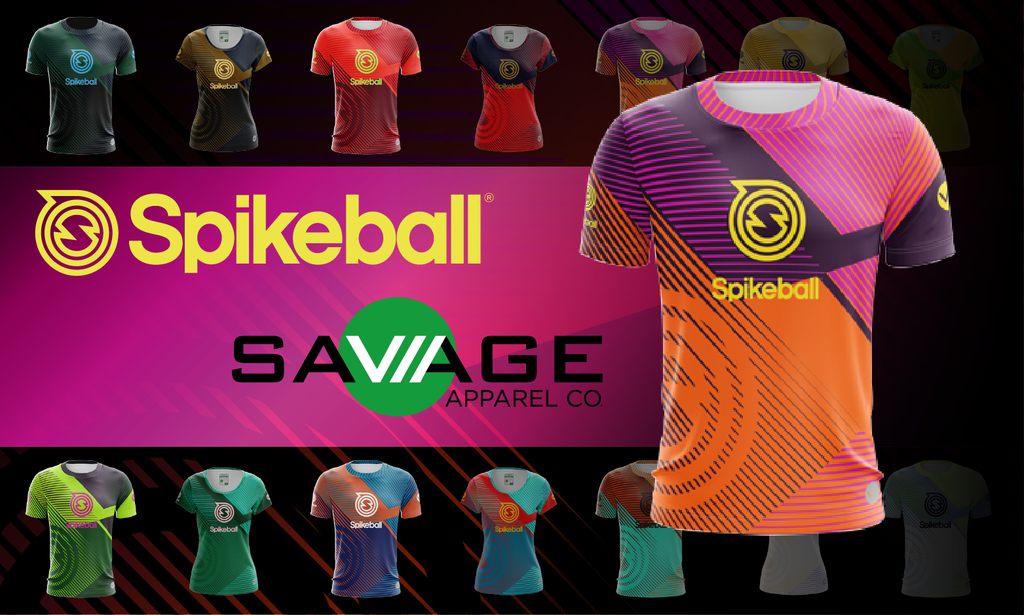 We all know how fun it can be to watch Spikeball IRL, but have you seen it on TV? We haven't either, which is why we can't wait to tune in to ESPN2 this weekend to see coverage from the tour stop in Lancaster, Penn. It's airing at 9 p.m. ET on May 5. There will be additional broadcasts June 30 and July 4, so mark your calendars. Find all the details you need here.
Be sure to keep an eye out for top players sporting Savage gear created just for this event. Star players on the Showcase Net will all be decked out in Savage jerseys, and the announcers and observers will be, too.
Like what you see? You can purchase your very own commemorative Spikeball jerseys right over here. We have men's and women's fits in a rainbow of colors, so be sure to click on each item in the shop to see the full range of colorways available.