January Team Deals - Team Marketplace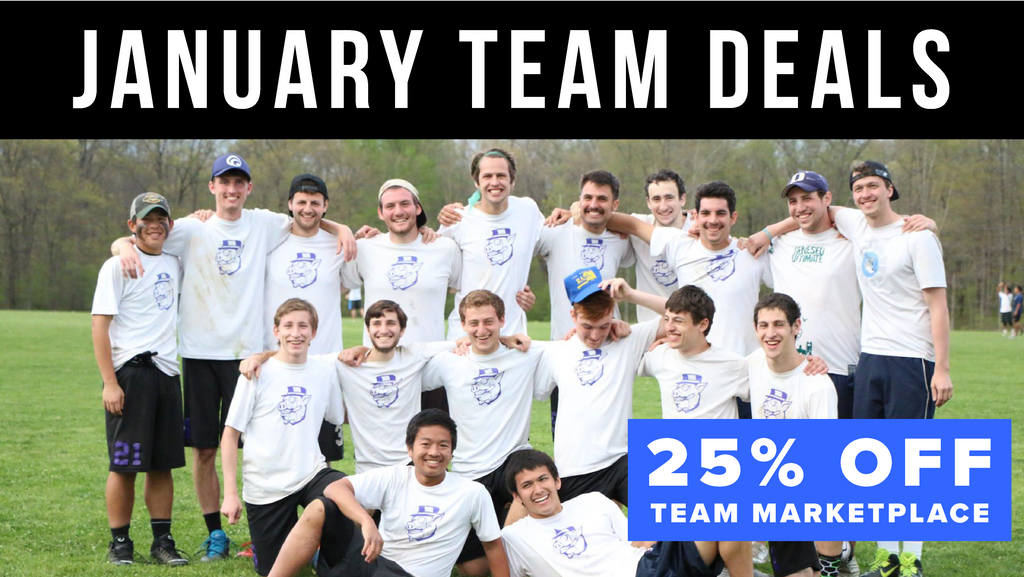 Savage is back with awesome deals for your team. For January, we're doing big discounts for all Team Marketplaces that will be open in February (before Feb. 13). These orders will arrive by Ultimate Sectionals. We've got deals for everyone, plus special deals for partnered teams and teams registered for High Tide.
This isn't just Ultimate teams! Make sure to reach out no later than Jan. 31.
For Every Team

25% Off Team Marketplace Orders
Partner/Sponsored Teams
25-30% Off Team Marketplace Orders
10 Free Practice Discs (Mystery) 
Talk to your rep for your specific discount!
High Tide Deals
Registered for High Tide? Get 25% off any team order, Team Marketplace or otherwise. 
Just email sales@savageultimate.com - the earlier the better!