Cale Leiviska Joins the 2019 Savage Squad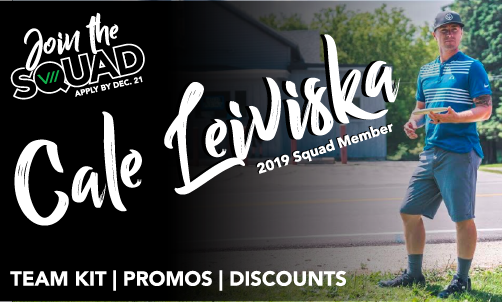 Savage is proud to announce its first Squad signing for the 2019 Disc Golf season: Cale Leiviska. Cale has been in the disc golf scene since 2001, and with 110+ PDGA victories, we believe Cale will be a force to be reckoned with in 2019. 
"I am excited to be on the Savage Squad because their apparel is awesome," Cale mentioned during his signing meeting. "It's a great opportunity for me personally, and for my Airborn Team to be outfitted in comfortable, athletic, and stylish gear." 
As a founder of Prodigy Disc, Airborn Disc Golf, and Leiviska Disc Golf Design, Cale is a perfect fit for the Savage Squad. His community outreach is hard to beat. He's served as a Tournament Director for over 15 events, including the MN Majestic and King of the North. 
"Being a pro athlete, entrepreneur, and focusing on community, it was a no-brainer to sign Cale to the Squad," says Savage founder Todd Curran. "I'm expecting some great things in the coming season with Cale and Airborn." 
Look for Cale this season in some fresh new Savage threads. Cale's signature line will drop in Spring 2019. 
If you're interested in joining the 2019 Squad, applications are due by Dec. 21.